An Update on the Chicago Bears: Week 13, 2021
Given the immense popularity of articles relating to updates regarding the Chicago Bulls, and in order to better connect with football fans, Stinger is proud to introduce "An Update on the Chicago Bears and the NFL." 
With around three-quarters of the NFL regular season over, a fair assessment of the Chicago Bears season can now be made. Unlike the early triumphs of the Chicago Bulls, however, the Bears season has not been very successful. 
Prior to the start of the 2021 NFL season, there was considerable hope and excitement for the Chicago Bears. The team had just come off its second playoff appearance in three years, used its first-round pick in the 2021 NFL Draft on Ohio State quarterback Justin Fields, and still boasted a vaunted defense consisting of Khalil Mack, Roquan Smith, and Robert Quinn. Coupled with the Aaron Rodgers saga in Green Bay, the inconsistencies surrounding the Minnesota Vikings, and a new coach and uncertainty in Detroit, there was considerable optimism that 2021 would finally be the year for the Chicago Bears.
The Chicago Bears season started on September 12th against the Los Angeles Rams on Sunday Night Football with Andy Dalton as the starting quarterback. Unfortunately, offensive miscues and turnovers resulted in a 34-14 loss. In Week 2, Andy Dalton suffered a lower leg injury against the Bengals, resulting in Justin Fields' first professional football action. The Bears ended up defeating the Bengals 20-17. Chicago played well for the next few weeks, defeating the Lions and Raiders and compiling an overall record of 3-2. Week 6 presented Chicago with its first Super Bowl-caliber opponent of the year: Green Bay. The Packers defeated the Bears 24-14 as Aaron Rodgers exclaimed "I still own you! All my [expletive] life I've owned you," as a reference to his 22-5 career record against the Bears. Chicago then went on to lose five of its next six games, with the most recent loss coming to the Arizona Cardinals on December 5th. 
With a current record of 4-8, the Chicago Bears are most likely to miss the playoffs and fire their head coach Matt Nagy at the end of the year. Chants of "Fire Nagy!" have become increasingly common at Chicago sporting events as fans have become increasingly impatient for results. Hopefully as soon as next year, the Chicago Bears will be able to redefine the offensive ineptitude which has plagued their organization for so long, and return to the playoffs as a force to be reckoned with in the NFL. 
Leave a Comment
About the Contributor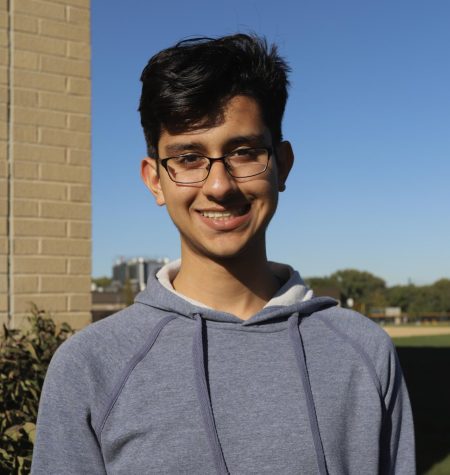 Parth Joshi, Sports Editor
Hello! I'm Parth Joshi, a junior at Hinsdale South. I am in my second year as a member of Stinger and currently serve as a Sports editor. I joined Stinger...