Da Bulls: December Update
New-look team continues to shine bright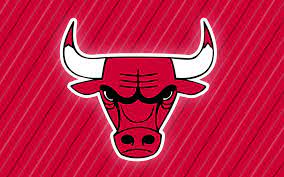 It's December and the Bulls have already won two games against the Kevin Durant-led Brooklyn Nets. They're essentially unstoppable at this point, right? Well, ideally, yes. The Bulls have carried over preseason success into the regular season, putting together a 16-8 record, good for 2nd place in the Eastern Conference. 
But not everything has worked as planned; Patrick Williams went down with a season-ending wrist injury back in the team's fifth game and first loss of the year. Nevertheless, the Bulls were able to pivot, finding minutes in the rotation for off-season acquisitions Derrick Jones Jr. and Tony Bradley, who have performed admirably, providing strong defense and inside scoring. Rookie Ayo Dosunmu has also improved his play on both ends of the floor over the course of the season thus far.
All in all, the Bulls are one of five teams that are ranked in the top-ten for offensive and defensive rating and rank fourth overall in net rating, trailing only the Western Conference-leading Warriors, Jazz, and Suns. Forward DeMar DeRozan has proved critics wrong, fitting in seamlessly with star Zach LaVine, both of whom are ranked fourth and seventh, respectively, in points per game. DeRozan and LaVine are also both regularly ranked in the top-ten for the NBA's MVP Ladder, a column written by NBA experts. Meanwhile, guard Lonzo Ball has proven to be a superb floor general for the team and is shooting a career-high 42.3 percent from three-point land. Backup guard, Alex Caruso has impressed with his defense this year, leading the league in steals per game and being a nuisance on that end of the floor. However great and unexpected their performance thus far, short and long-term concerns still remain about this Bulls squad.
As of late, injuries seemed to have plagued the Bulls, as center Nikola Vucevic missed a stretch of games in November due to a positive COVID test and now backup guard, Coby White, and energy player, Javonte Green, have also tested positive for COVID. Alex Caruso aggravated a hamstring injury in the recent Nets victory and may miss a few games as well. 
For the future, the Bulls' lack of size may hinder them in certain matchups. They dropped back to back games against the Philadelphia 76ers because they had no player who had the size or the skill to match up with opposing All-Star center, Joel Embiid. Similarly, they were unable to stop forward Domantas Sabonis in a tough loss to the Indiana Pacers. The Bulls also need to continue their strategy of employing good ball movement in order to prevent the offense from stagnating. At times, the Bulls' offensive possessions have looked forced due to too many isolation plays from the stars. 
Regardless, Bulls fans should rejoice in their team's success, as it has been a while since they have had something to be excited about. The Bulls look to be a playoff team this season and even have a chance of advancing to the NBA Finals for the first time in quite a few years. I say it once again, Da Bulls are Back!