Chocolate Cake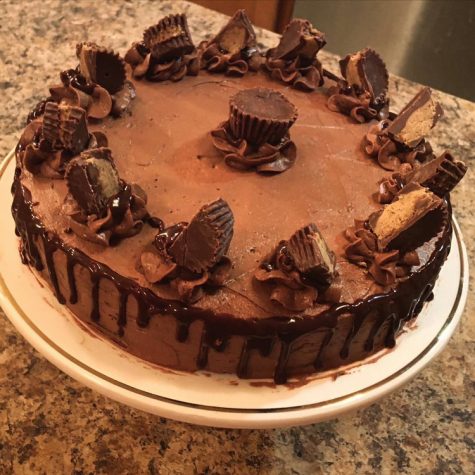 Single-layer chocolate cake with chocolate frosting. I made this small cake because it was just one of those days where I was craving something chocolatey but didn't feel like whipping up a large, two-layer cake. This is a simple, moist, fudgy, and slightly dense cake with creamy chocolate frosting that complemented it perfectly. I piped frosting on the border of the cake and adorned the peaks of it with halved Reese's candies for decoration, and I also added a chocolate drip to elevate the look.
Overall, this was a scrumptious cake that satisfied my chocolate craving and I highly recommend making it because it was so easy!
Click here for the Cake recipe.
Click here for the Chocolate frosting recipe.
View Comments (2)