Lemon Cheesecake Bars
To be completely honest, I have never been a huge fan of lemon bars. I have always found them too 'citrusy' with an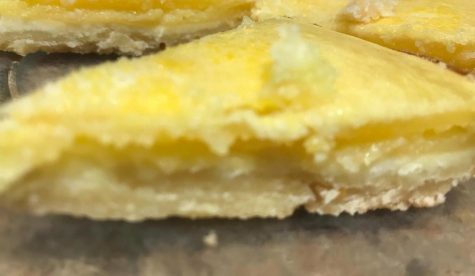 overwhelming lemon flavor. However, these lemon cheesecake bars are the perfect combination of sweet and tangy. The slight kick of citrus in the top layer of the bar is perfectly balanced with the cheesecake layer. 
Overall, I was completely satisfied with how my lemon cheesecake bars turned out and it's definitely something I would be making again.
The layers may feel a bit intimidating at first but they seem harder than they actually are. Each layer only takes about 5 minutes to make. Then all you have to do is pour it on top of the previous layer that you just baked and put it back into the oven.  
 I highly recommend trying out this recipe. 
Leave a Comment