Dancing Their Way to the Top
Hinsdale South's Danceline Wins Big
On January 22, Varsity Danceline member and senior Carly Booth braced herself for the competition to come. She woke at 8 AM, applied a full face of performance makeup (complete with a few coats of bright-red lipstick), slicked her hair back into a low bun, and adorned her warm-up jacket and leggings. By 9:45 Carly was on a bus to Geneva, where she and her team would be competing in Sectionals. 
From the moment they arrived in Geneva, the Danceline team had a loaded schedule ahead of them. They headed to their assigned classroom, changed into the costumes for their poms routine, stretched, and started marking. Marking, as Carly describes it, is "going over [the routine] but not hitting the movements super sharply or doing any full-out tricks."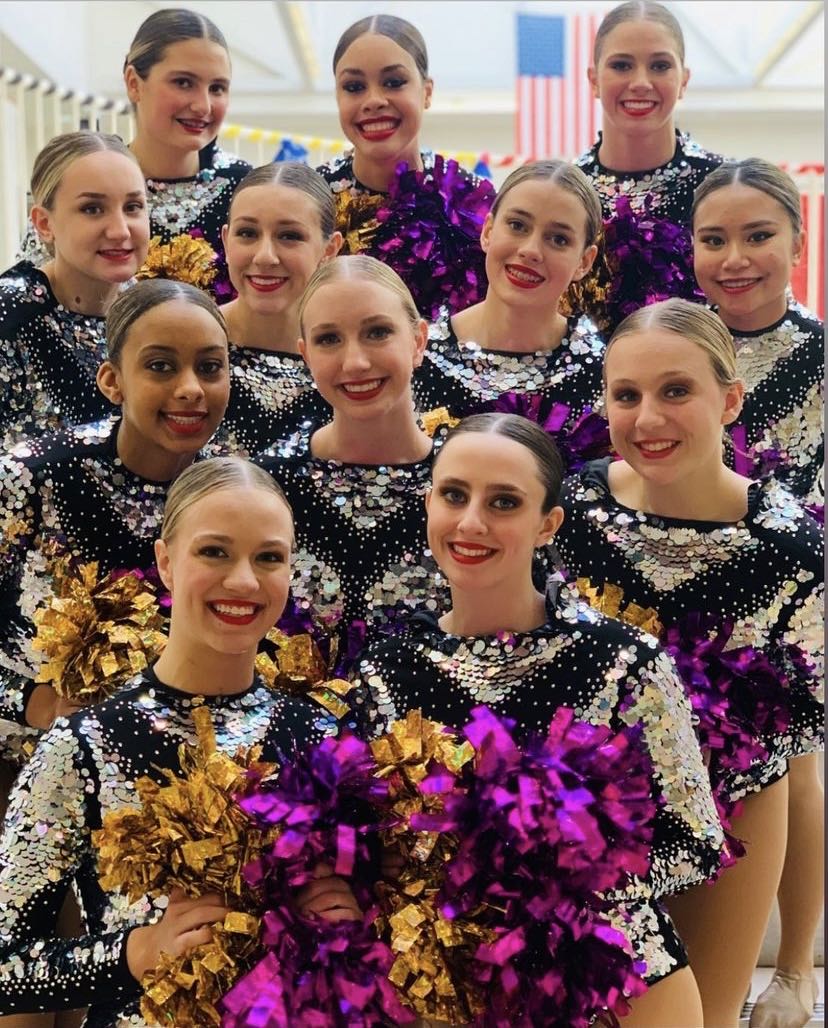 Next, they warmed up in the practice gym, running the routine in full and polishing their moves accordingly. Within minutes, the team was on deck to perform. 
Finally, the moment arrived. The team stepped out onto the gym floor, got set into position, and performed their poms routine to a Beyoncé/Destiny's Child mashup. Their smiles widened, and their sequined costumes dazzled under the gym lights. 
"There was definitely a lot of pressure put on myself because I knew two years ago our team had won Sectionals," senior Alana Plzak explained. "I had to push harder than ever."
The team's performance earned them first place, qualifying them for the IHSA State Competition. 
"It was amazing…just hearing that we won was so exciting," Booth added. "Everyone began jumping up and down and crying tears of joy!"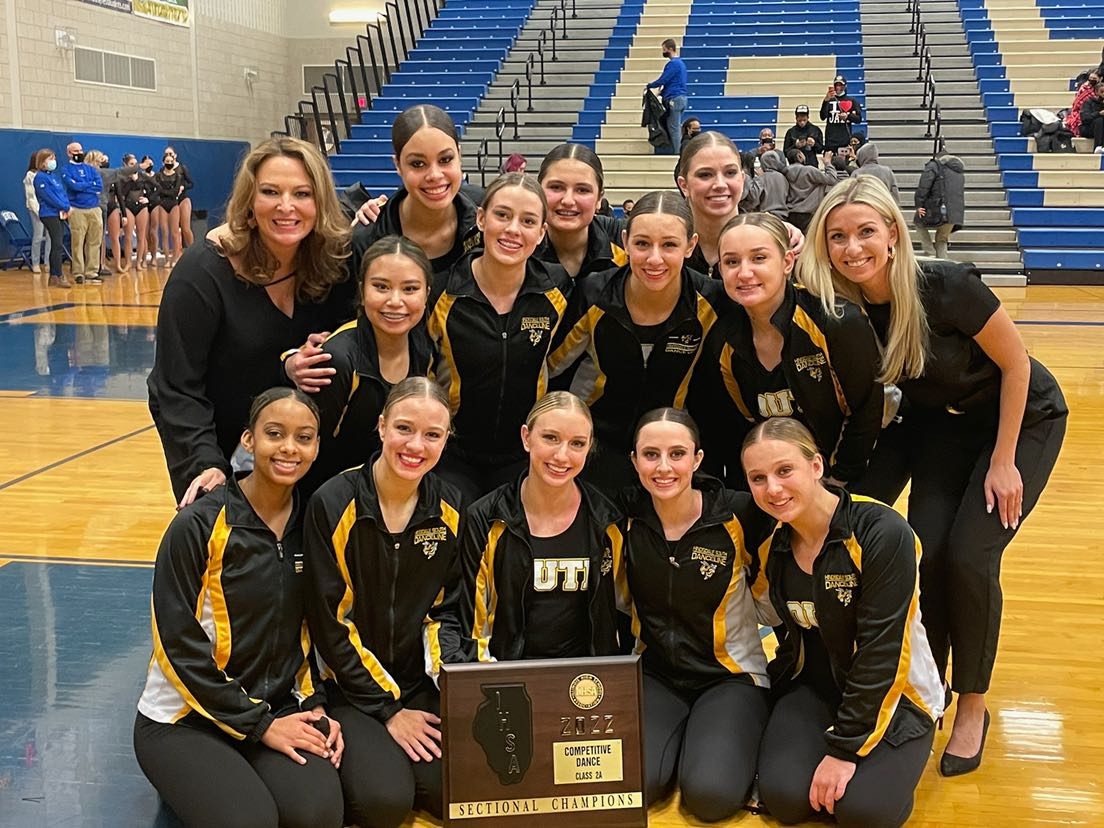 Hinsdale South has one of the most accomplished Danceline teams in the state. In addition to qualifying for both IHSA and IDTA state, they have placed 4th in Conference and 1st in a number of smaller competitions. That these accomplishments have occurred during the COVID pandemic is even more impressive. 
"There's the possibility of needing to change parts of a dance at any point if someone tests positive or gets quarantined," Booth explained. "Changing or altering parts of the routine is much much more difficult than it seems and can take a whole practice to fix, then the whole next practice or more to clean those changes."
Despite these challenges, Carly has been putting her heart and soul into every performance. So far this season, she has mastered her aerial tricks and placed 2nd at a solo competition, qualifying her for State as an individual.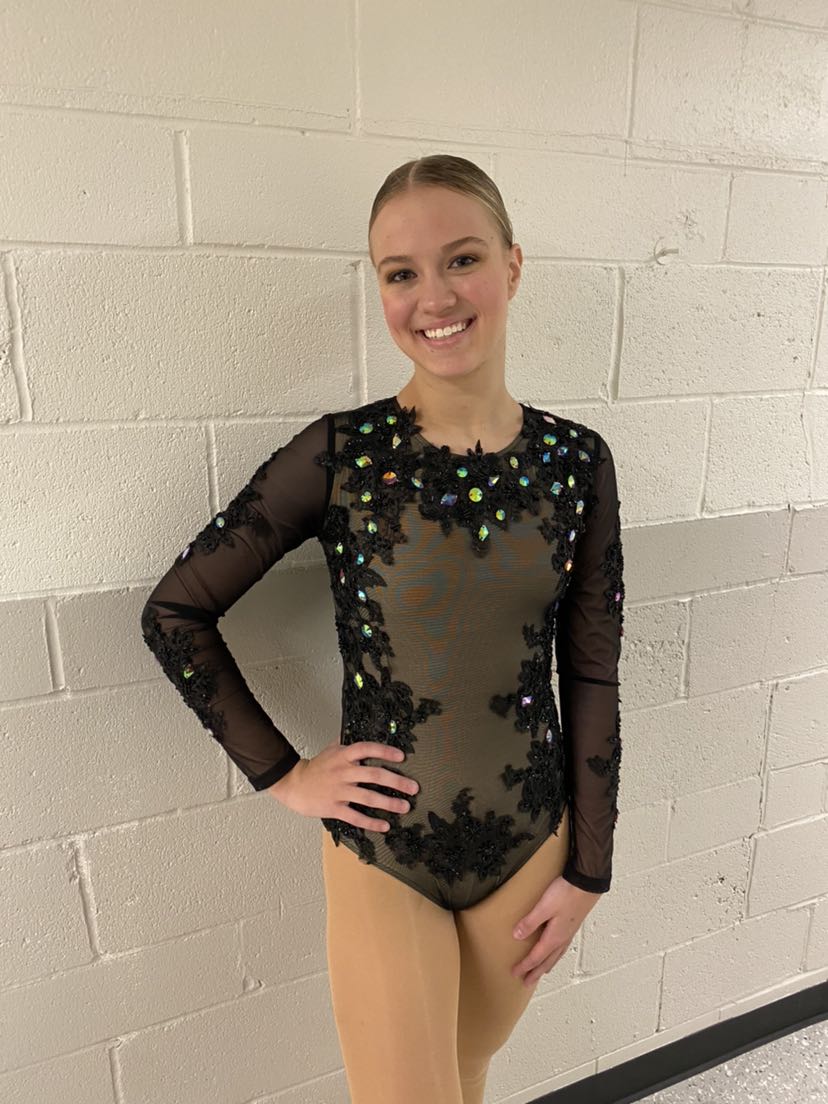 Booth and her teammates are happy to perform in front of large audiences again. "Our team LOVES it when the audience goes crazy, just screaming and cheering for us, because it gives us motivation and keeps the adrenaline going." 
Booth recalled a vivid memory from the Conference tournament this year, which was held in Hinsdale South's home gym. The stands and balcony area were packed with viewers. "So many people were there cheering us on and it was so loud during our dance. We all got off the floor so tired, but we felt like it was our best performance yet, which is the greatest feeling to feel after dancing."
As her three years on Varsity Danceline near an end, Booth is reflecting on the biggest things she will take away from her time on the team. "Everyone is needed to make things work. The whole team has to work hard to reach our goals, not just one or two individuals." 
"A dance wouldn't look the same without the different parts and groups moving in certain ways or without people giving it their all…It takes every single one of us on the performance floor to do well."
View Comments (1)