Six Spotify Apps You Won't Want to Skip
Spotify Wrapped has come and gone, but some Spotify features are here to stay. If you're looking to enhance your listening experience, discover new playlists, or find a unique way to visualize your music taste, then here are six Spotify apps you should check out.
Discover Quickly allows users to find new music at record speed. Simply hover over a song (represented by an image of the album it belongs to) to hear a sample of it. If you like what you hear, you can click to hear more songs from that artist, as well as receive a custom playlist with songs similar to the one you sampled. Discover Quickly is perfect for weeding through all those playlists you saved to your Spotify library, but never got around to listening to.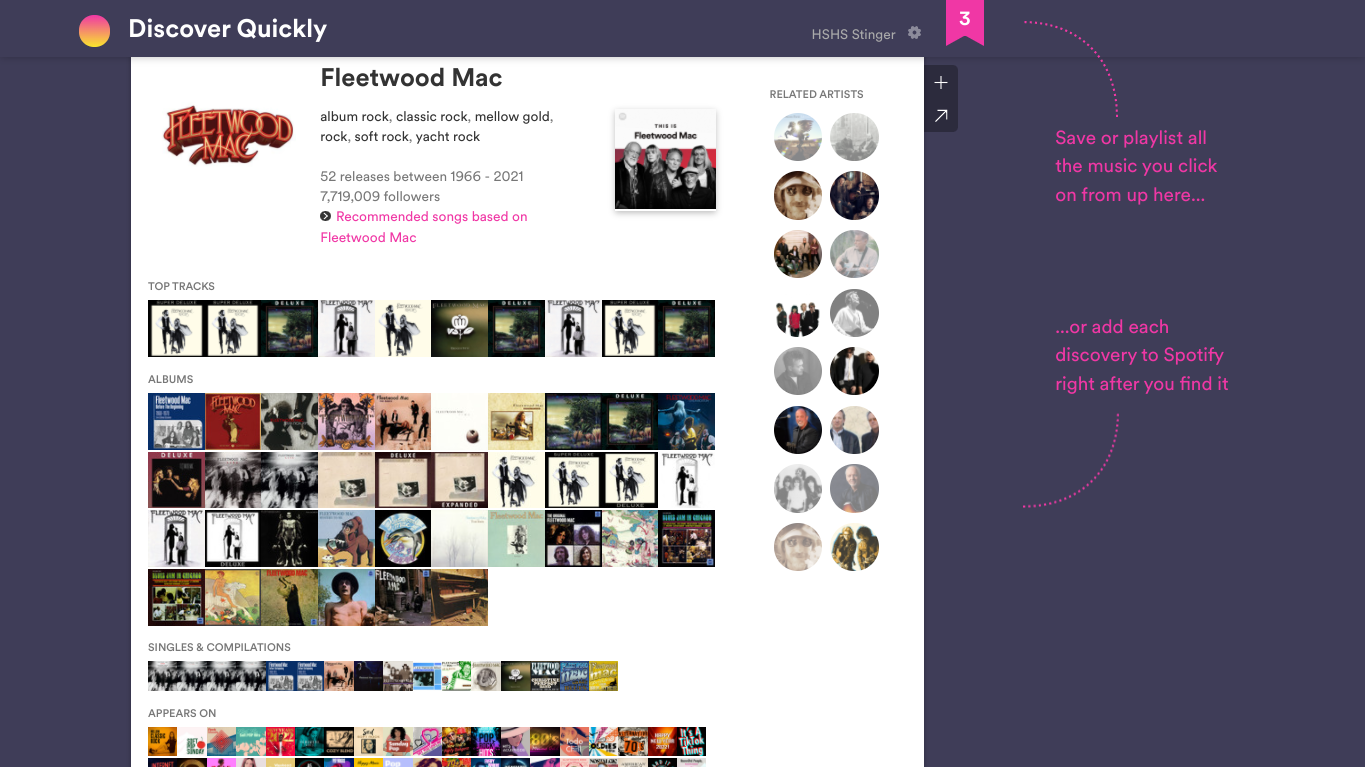 2. Obscurify
Obscurify closely examines your Spotify listening trends, and reports back to you how obscure your music taste is (i.e. how popular or unique the songs you listen to are compared to other Spotify listeners). It also tells you what genres you listen to most, the "mood" of your song preferences (based on their danceability and energy), which decades of music you're listening to most, and what playlist you should check out next.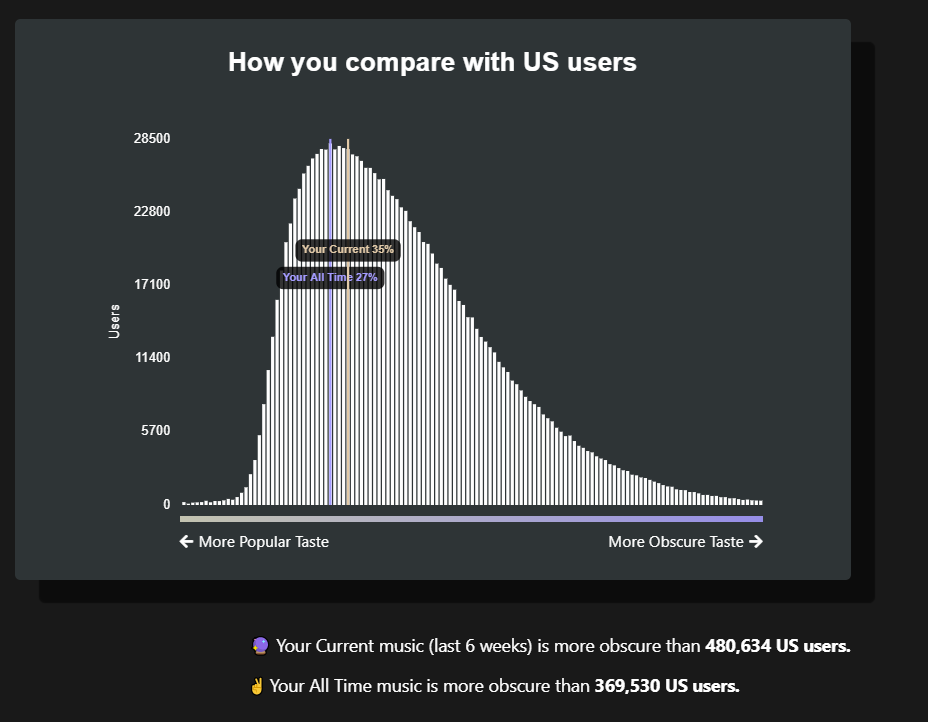 3 & 4. Spotify Palette and Colorify
If you've ever been curious to see what color palette matches your overall Spotify tastes, check out Spotify Palette. Or, if you're interested in seeing the palette for specific tracks, visit Colorify. 

One of the more unusually named features on this list, Boil the Frog takes two artists and finds a playlist that seamlessly integrates their music. To do so, the app evaluates similarities between Spotify's 100,000 most popular artists and generates paths from one artist to the next using well-known tracks from each.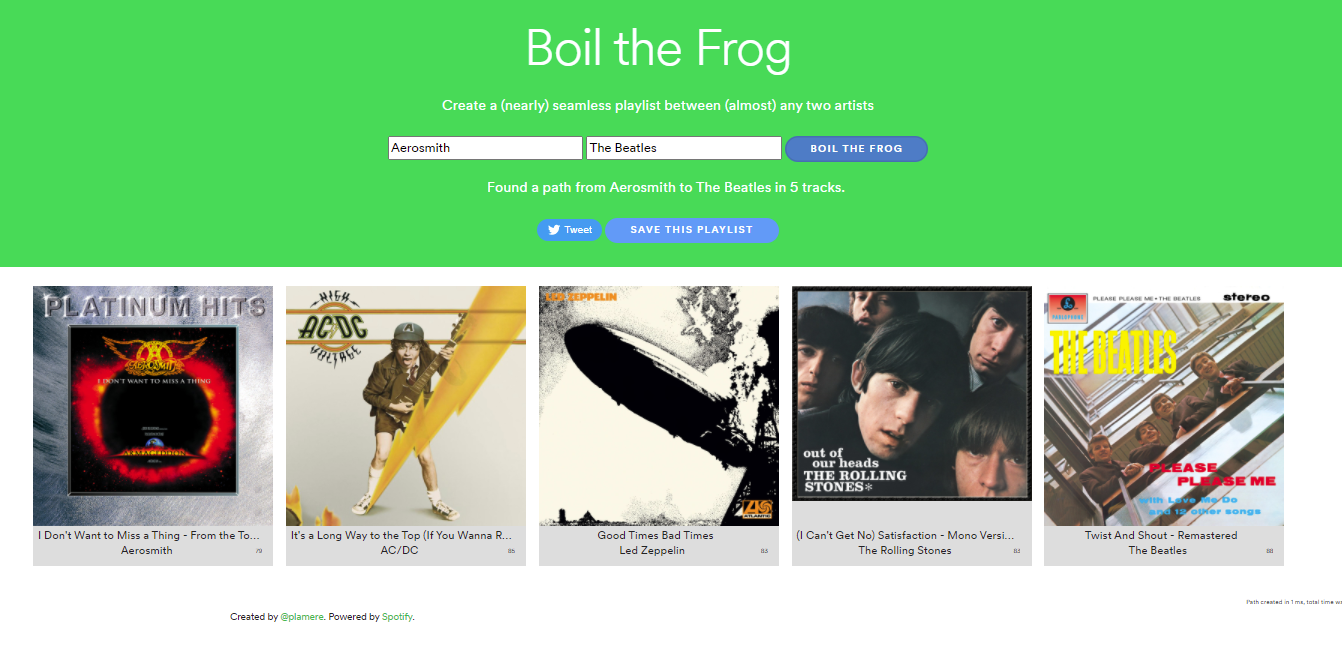 6. PokéPlaylist
Curious to see what your most played artists would look like if they had their own Pokémon card? PokéPlaylist has you covered.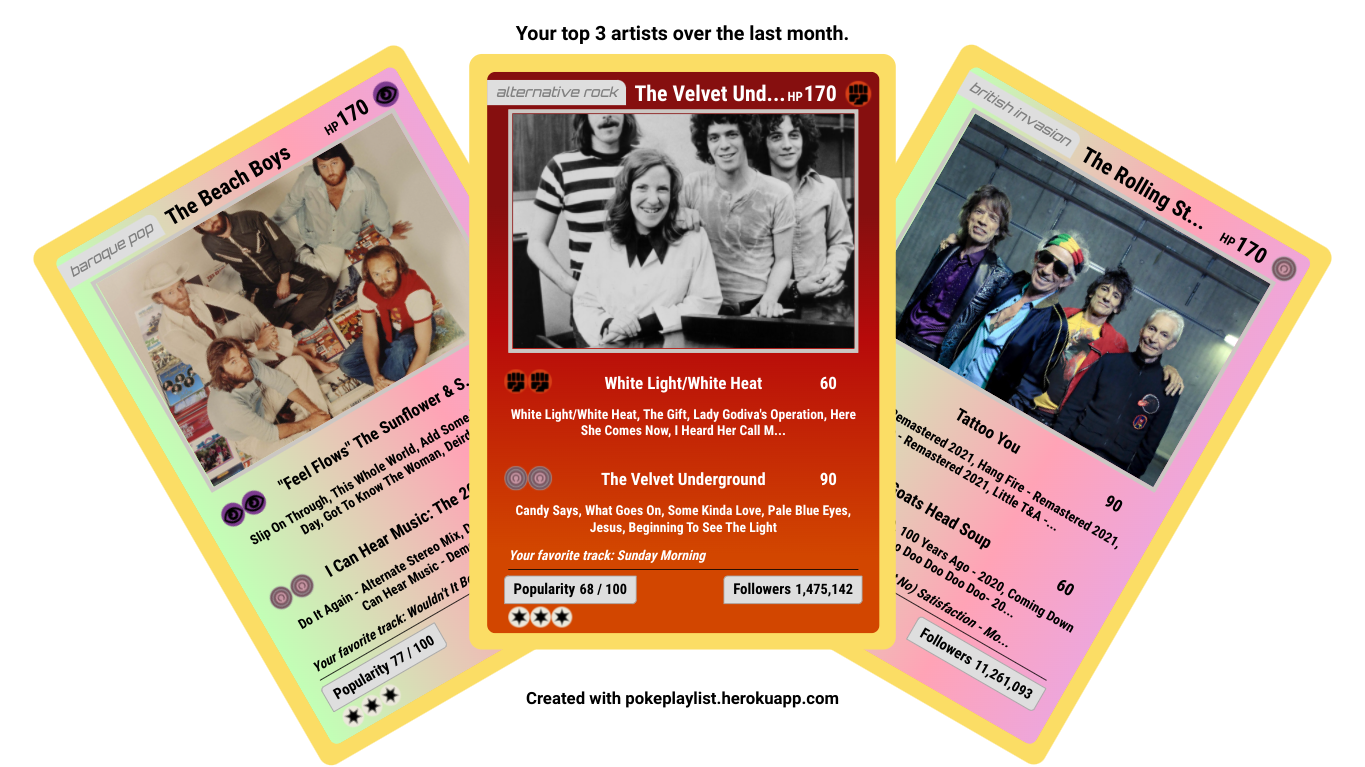 Leave a Comment