"Criminal Minds": Season 1 Review
It's winter, and the coronavirus pandemic is raging as cases surge throughout the nation. What better way to stay safe than cozy up at home to watch some Netflix and just chill out? I find that cozying up with a cup of hot chocolate is a great way for me to turn my mind off of all of the crazy events happening in the world. 
Personally, I'm very picky about the shows that I watch, and I need something that keeps me hooked. If you're someone who's looking for a good T.V show, loves action and being on your toes throughout an episode, Criminal Minds may be right up your alley.
The first couple of episodes in season 1 started with a bang and were very fast paced. The opening episode of a television series is arguably the most important; it sets the tone for what the series will be like if it gets enough ratings to continue. "Extreme Aggressor" was the series' beginning, and it did not disappoint. Every moment was high stakes from the start, yet the main characters managed to seem personable, interesting, and amusing with their banter despite the stressful situation to catch the unknown subject. It's safe to say that I was a loyal viewer after that episode, and it was perfectly directed for a series' beginning.  
However, I found that there is a bit of lag in the middle of the season. There are a few episodes that have me thinking "Was it really necessary to involve the FBI's Behavioral Analysis Team? This could  have been solved by a standard police unit. Profiling wasn't necessary". Nonetheless, the season was amazing and I'm looking forward to binge watching season 2 to see what happens next and the future cases that the BAU encounters. 
Best Episodes in Season 1: My personal favorites in Season 1 were "Riding the Lightning" and "Broken Mirror". "Riding the Lightning" was an episode that impacted me emotionally. I was hit to my core and many scenes invoked emotions in me that I thought would never be provoked by a 42 minute episode. Sadness. A pit of dread. Heartbreak. Despite being introduced to new characters in each episode, I find it very easy to form connections with them.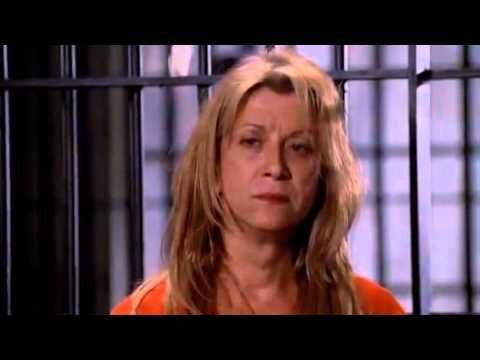 "Broken Mirror" was one of the most psychologically compelling episodes in the first season. It was like a high stakes game of cat and mouse, and I was on the edge of my seat.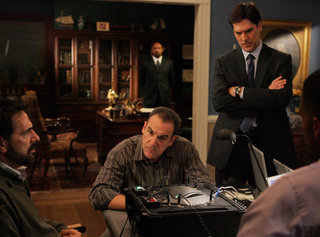 Episodes 5-8 were some of the best consecutive episodes this season ("Broken Mirror", "LDSK", "The Fox", "Natural Born Killer"). I love how there was a great episode on top of another, and that made me feel excited to see if the pattern of engaging, compelling episodes would continue. Unfortunately, right after these episodes is where I felt that some of the plots in consequent episodes began to lag with "Riding the Lightning" and the following episodes after "Natural Born Killer" being a clean break from that lull. However, the final episodes in the season ended with the same fast pace that it started with, and the concluding episode in the season had an engaging, interesting plot that left me on my toes, eager to start season 2 and find out what happens next.
Favorite Characters this season: 
Reid – coupled with his insane smarts, his dorky awkwardness easily makes him a lovable character – he's a perfect combination. He's also the youngest on the BAU team at 24 years old, making him the awkward, misunderstood genius (or the walking thesaurus, as I call him).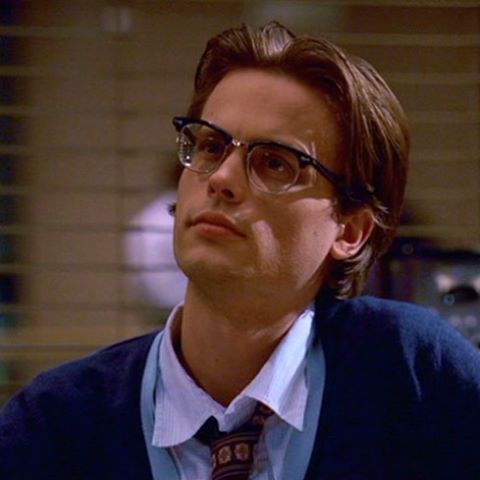 Elle – I love and respect Elle for how tough and driven she is. She is the only woman on Jason Gideon's BAU team that does field work and gets her hands dirty. She's honestly such a bold, determined person, and I love and respect the fact that she will never let any kind of nonsense slide past her, but she'll occasionally break a smile for her close friends on the team. Elle is a breath of fresh air for me, a break from the frail, emotional female character commonly depicted on TV series.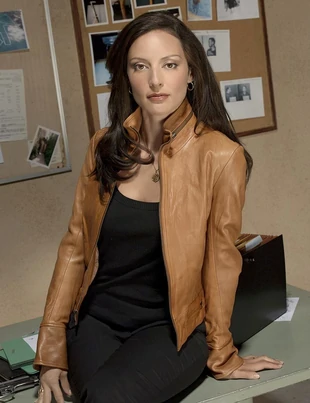 What I love and appreciate most about the psychological television series is how engaging it is. I feel like I'm a part of Gideon's BAU team and am profiling the killer with the characters. I find it so interesting that profiling is a real career and is under the umbrella of what the FBI uses to conduct its investigations. According to Springer.com, criminal profiling consists of identifying personality traits, behavioral tendencies, the location, demographic and biological descriptions of the offender based on the characteristics of the crime. Profiling also focuses on victimology – the reason why the offender chose the victim and the psychological gain the offender is receiving from the victim.
It's so interesting and thrilling how the show is so heavy on the psychological concept of behaviorism, the theory that psychology can be objectively studied through observable action. It makes you second guess every observable action within your own life to see if you can derive a deeper meaning. 
Criminal Minds is a fast-paced, engaging show that is bound to leave your head spinning yet have you wanting more wanting more. I highly recommend it for people that are interested in criminology, psychology, law enforcement, or even journalism and writing. There are so many ways to perceive the actions and events in this show, and it provokes deeper thought about if the argument of right or wrong is truly a matter that is clear cut. 
Watch Criminal Minds on Netflix
View Comments (1)