The Legacy of Ruth Bader Ginsburg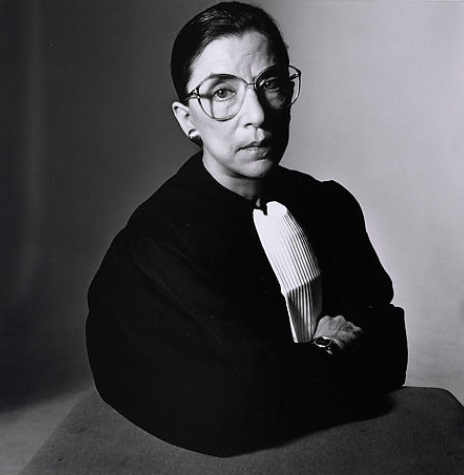 "
Fight for the things that you care about, but do it in a way that will lead others to join you."
— Ruth Bader Ginsburg, reflecting on a landmark women's rights cases that she was apart of.
 Justice Ginsburg was born Joan Ruth Bader on March 15th, 1933 in Brooklyn, New York. She married Martin David Ginsburg on June 23rd, 1954, and they had two children, Jane and James. Ginsburg received her Bachelor of Arts degree from Cornell University in 1954, and later went to Harvard Law School and Columbia Law School to complete her Bachelor of Legal Letters. During the 13 years Justice Ginsburg spent as a U.S. Court of Officials and the 27 years she served as a Supreme Court Justice, she became a distinguished advocate for gender equality, equal pay regardless of one's sex, the right to have an abortion, rights for widows, and voting rights. Her stance on equality earned her the nickname the "Notorious RBG" in popular culture, an allusion to the "Notorious B.I.G", one of the greatest rappers of all time. 
Ginsburg was first elected to the U.S. Court of Officials under Jimmy Carter's presidency in 1980, and in 1993 she was elected as a Supreme Court Justice by President Bill Clinton, where she was a core member of the progressive liberal bloc. She was the second female Supreme Court Justice, and she was known for lending her voice to champion several groundbreaking cases that left lasting impacts evident even today. Ginsburg gained prominence not only for advocating for women's rights but also for several marginalized groups. She advocated for LGBTQ+ rights and fought against racial discrimination in voting. 
At the age of 87, after a 20 year long battle with metastatic pancreatic cancer, Ruth Bader Ginsburg passed away on September 18, 2020. On September 25, she was laid in State in the Capitol; Ruth was the first female Justice to have this honor. Ruth Bader Ginsburg's death led to a vacancy amongst the Supreme Court Judges. President Trump made the unprecedented decision to replace Ginsburg within the span of a week, whereas  this decision typically takes up to 10 weeks. President Trump's selection for the new U.S. Supreme Court Justice is Amy Coney Barrett, who served in the U.S. Court of Appeals. Barrett is to serve on the Republican-block.
Ginsburg's contributions to the nation will forever be remembered, as she spent her lifetime fighting for justice. She always overcame adversity and her personal struggle never impacted her ability to serve the nation.
Leave a Comment
About the Contributor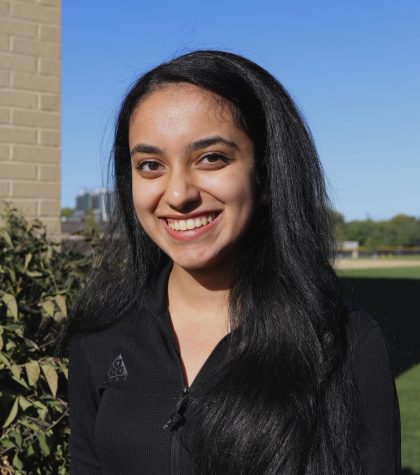 Leah Tharian, Editor-in-Chief
Senior Leah Tharian is an Editor-in-Chief of Stinger, and is in her third year on the Stinger staff. She is a member of Key Club, Model UN, Math Team,...