A Timeline of Viral Music on the Internet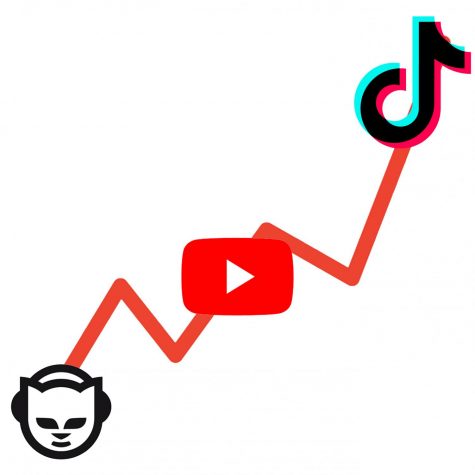 Music has been a driving force on the internet since its early days. Sites like Napster and Limewire came years before Spotify and Apple Music as the first music-sharing services on the internet in the late 90s. Music was a large part of what was being consumed and downloaded by early internet users. One of the first social networking sites, MySpace, allowed users to display their favorite songs on their profiles. Video-sharing platforms like YouTube became the hosts of millions of songs, and YouTube still accounts for 47% of all music streamed on the internet.
As social media use grew, as did its effects on the music industry. In 2011 the first-ever internet-viral song "Friday" by Rebecca Black was released. Although it wasn't playing on the radio or being sold in music stores, it garnered tens of millions of views and peaked at 58th on the Billboard Hot 100. Internet-viral songs continued to hold spots on the Hot 100, with 'Thrift Shop" by Macklemore and Ryan Lewis becoming the first to go #1 in 2012.
Come 2018, the now-infamous "TikTok", became the new catalyst for viral music on the internet. TikTok users can use snippets of almost any song to make short videos, often dances, making it the perfect environment for music to go viral. In 2019, every single #1 single had tens if not hundreds of millions of views on TikTok, the foremost of which was "Old Town Road." This track by the previously unknown "Lil Nas X" dominated the charts for 17 weeks, making it the longest-charting #1 song in Billboard history. In fact, Lil Nas himself used internet virality as a form of self-promotion, making memes on Twitter, Instagram, and TikTok using "Old Town Road", even admitting to "sleeping on floors for months, trying to get some song to move." As users sing, dance, and even act to new music on TikTok and other platforms, new artists have a higher chance than ever before to come under the limelight.