Update: Controversy Around AP African American Studies
On January 28, Stinger published an article concerning the controversy surrounding the creation of AP African American Studies, a class dedicated to Black culture and the condition of the Black community. The College Board published an initial course framework for the class in January. However, following the Florida Department of Education's decision to ban the course from the state, the College Board agreed to revise the course design. This new course framework, which was released on February 1, was met with significant scrutiny. 
The College Board made several key revisions in the course framework by considerably reducing lessons and curricular emphasis pertaining to intersectionality, the Black feminist movement, and Black Queer studies. Furthermore, many prominent authors linked to Critical Race Theory were eliminated as well from the curriculum. Finally, the changes in the curriculum also removed descriptions of the origins, mission, and influence of the Black Lives Matter movement, which is now listed along with Black conservatorism as a potential course project.
Throughout the first part of February, the College Board was blasted for these revisions. David Johns, the executive director of the National Black Justice Coalition, asked the College Board to "consider pulling all AP classes from the State of Florida if Governor DeSantis continues to try to inject his political agenda into our classrooms." Other lawsuits and complaints have been made as well as the College Board insisting that the changes were not political.
On February 11, however, in quite a surprising turn of events, the College Board seemed to renounce their previous statement regarding the influence of politics into the AP African American Studies curriculum. The College Board accused the Florida Department of Education of "slander" in an attempt to reaffirm its commitment to the new AP course. 
In a statement released on Saturday, the College Board wrote "[w]e deeply regret not immediately denouncing the Florida Department of Education's slander, magnified by the DeSantis administration's subsequent comments, that African American Studies 'lacks educational value.' Our failure to raise our voice betrayed Black scholars everywhere and those who have long toiled to build this remarkable field…. we have made the mistake of treating FDOE with the courtesy we always accord to as an education agency, but they have instead exploited this courtesy for their political agenda."
As the feud between the College Board and the Florida Department of Education continues, students will continue to be affected more than any other group. Only time will tell what future high schoolers will and will not be able to learn in the fall of 2024.
Revised AP African American Studies Course and Framework:
https://apcentral.collegeboard.org/media/pdf/ap-african-american-studies-course-framework.pdf
Leave a Comment
About the Contributor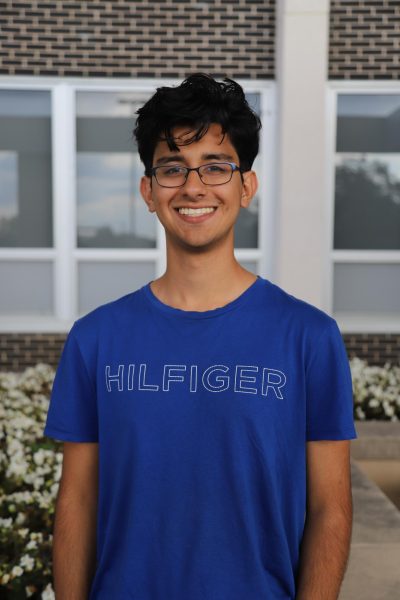 Parth Joshi, Editor-in-Chief


Senior Parth Joshi is currently serving as an Editor-in-Chief of Stinger. This is his third year as a member of Stinger, having previously served...