Controversy Around AP African American Studies
For the past few weeks, conversations among students, teachers, educational administrators, and parents have often invoked Florida's decision to censor the teaching of AP African American Studies, a future AP course to be launched by the College Board in the fall of 2024, with the first exam occurring in May 2025.
On January 12, the Florida Department of Education (under the administration of Governor Ron DeSantis) sent a letter to the College Board claiming the course was "inexplicably contrary to Florida law and significantly lacks educational value." This statement was likely in reference to Florida's Stop WOKE Act, which was passed in 2022. DeSantis later qualified Florida's decision to censor this course due to the inclusion of queer theory and intersectionality, and the Florida DoE later called for the College Board to remove this content from all AP courses. 
In particular, in the AP African American Studies course framework, the Florida Department of Education has taken issue with the inclusion of topics such as Black Queer studies, Movements for Black Lives, and the Reparations Movement, all of which pertain to the final unit of the class (Movements and Debates). Manny Diaz Jr, the education commissioner of Florida, later wrote that the state had "rejected an AP course filled with Critical Race Theory and other obvious violations of Florida law."
There has been significant backlash to the Florida Board of Education's decision. Three Florida high school students are poised to file a lawsuit against Governor DeSantis, and Ben Crump, a high-profile civil rights attorney, said he will file the lawsuit on behalf of the students should DeSantis not allow the course to be taught in the state. 
On a national level, Democratic governors Gavin Newsom of California and J.B. Pritzker of Illinois have both sharply criticized DeSantis. Pritzker wrote a letter to the CEO of the College Board, David Coleman, concerning Florida's decision. In the letter, Pritzker urged the College Board "to preserve the fundamental right to an education that does not follow the political grandstanding of Governor DeSantis and the whims of Republicans in Florida." Pritzker also urged the College Board to continue with its current planned course and framework. The link to Governor Pritzker's letter is posted below.
In response to the controversy, the College Board has announced it will release a revised course framework on February 1, the first day of Black History Month. The link to the current course framework is posted below. 
Gov. Pritzker's Letter to the College Board: https://twitter.com/GovPritzker/status/1618700921059557376
AP African American Studies Course and Framework: https://www.theflstandard.com/content/files/2023/01/AP-African-American-Studies-Coursework.pdf
Leave a Comment
About the Contributor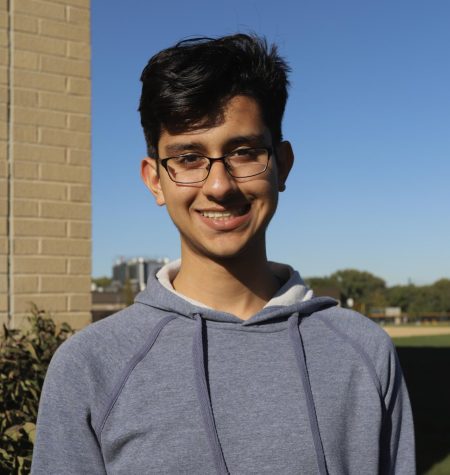 Parth Joshi, Sports Editor
Hello! I'm Parth Joshi, a junior at Hinsdale South. I am in my second year as a member of Stinger and currently serve as a Sports editor. I joined Stinger...