A Galvanizing Georgia Election (Again)
On December 6, the state of Georgia will hold a runoff election to determine whether incumbent Democratic Raphael Warnock or Republican challenger and former football player Herschel Walker will be elected to the United States Senate. 
In the November 8 general election, Warnock and Walker received 49.4% and 48.5% of the vote respectively. However, because neither candidate received a majority of total votes, a runoff election was scheduled. The constitution of the state of Georgia requires that a runoff election be held when no candidate receives more than 50% of all votes.
Before assuming office in January 2021, Warnock served as a reverend at Ebenezer Baptist Church, the same place Dr. Martin Luther King, Jr. served as a pastor. Warnock has campaigned on a platform touting his bipartisanship (Warnock was rated as the 18th most bipartisan Senator by the McCourt School Bipartisan Index) and successfully negotiated investments for Georgia businesses, such as capping the cost of insulin and taking on large corporations. 
On the other hand, Walker is best known for being a Hall of Fame professional football player who played in the NFL and USFL. Walker, a conservative, has vowed to lower taxes, curb inflation, support law enforcement, and fight crime and illegal immigration. Walker's campaign has been the subject of numerous scandals for the past few months. For example, Walker himself has been accused by several women for paying for them to have abortions. Walker has also been accused of neglecting family members, including his own children. 
Unlike the January 2021 runoff elections in Georgia, this one will not determine control of the Senate. Democrats already hold 50 seats and Kamala Harris serves as the tie breaking vote for the Democrats. However, Democrats want to win this seat in order to gain a greater majority in the Senate and to have more leverage over conservative members of the party such as Joe Manchin (D-WV), who have repeatedly been accused of stopping legislation in support of President Joe Biden's plans for the country.
Conversely, Republicans hope to win the final seat in the Senate to prevent the Democrats from having more influence over the U.S. Congress. Many Republicans remarked that the 2022 midterm elections were disappointing overall due to a failure to win the Senate. Nevertheless, a Republican victory on Tuesday would likely perpetuate the legislative gridlock in Washington, D.C. and halt the Biden agenda. 
As Georgia once again becomes the center of American politics, time will once again tell if Democrats strengthen their foothold in Congress or if Republicans successfully prevent a crucial gain for their rivals.
Leave a Comment
About the Contributor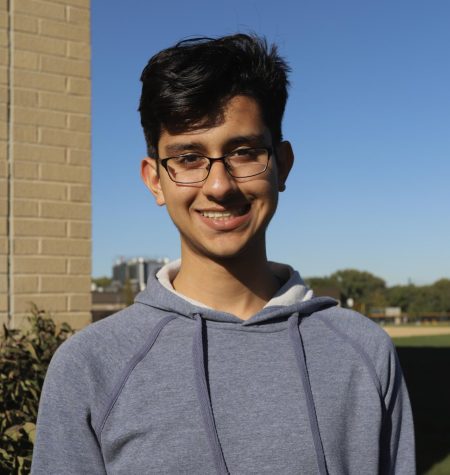 Parth Joshi, Sports Editor
Hello! I'm Parth Joshi, a junior at Hinsdale South. I am in my second year as a member of Stinger and currently serve as a Sports editor. I joined Stinger...