Relax And Rewind With These Netflix Shows
1. Wednesday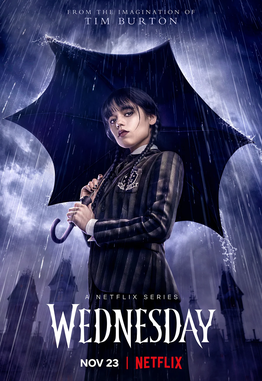 Image courtesy of Netflix
A refreshing mix of horror and comedy, the show follows the coming-of-age of a sadistic teenager named Wednesday Addams. After being expelled from many schools due to some "incidents," Wednesday is admitted into Nevermore Academy, a school for the outcasts. This show describes her journey in understanding her psychic abilities, solve a supernatural murder mystery, and find the monster threatening to destroy the town. I loved the show because it had it all: romance, horror, dark humor, and multiple cliffhangers-leaving me on the edge of my seat.
2. Bridgerton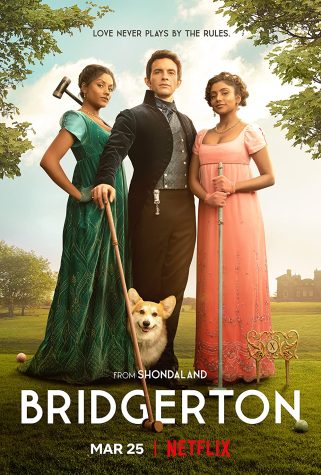 Image courtesy of Netflix
This show captured me at the start with its lavish world. Set during Regency-era England, this period drama explores the powerful Bridgerton family. Each season explores the different love relationships between each family member. For now only two seasons are out. The first season follows a sibling of the Bridgerton family-Daphne amidst the social season where the marriagebale youth of nobility are thrown into society to find their match. The music and the fashion were some of the best parts. Of course, if you are looking for a meaningful watch this might not be the "one" for you. 
3. BoJack Horseman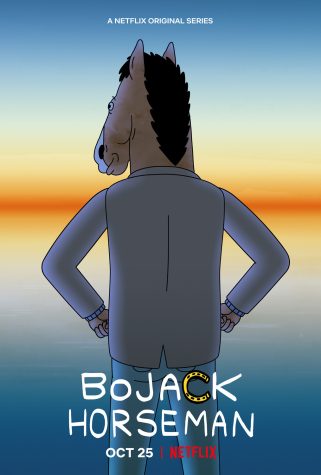 Image courtesy of Netflix
If you are looking for a show to binge, look no further. This popular sitcom set in the late 80s follows BoJack Horseman who struggles with his diminishing fame, depression, addiction, and maintaining relationships with loved ones. In this series, BoJack plans a monumental comeback to reality with his autobiography. This is a show that captures the starkness of reality in a humorous light.
4. Never Have I Ever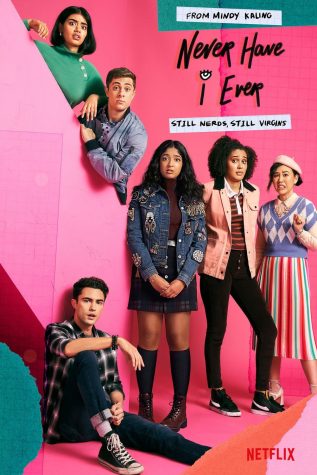 Photo courtesy of Netflix
If you are interested in a show surrounding highschool, Never Have I Ever is perfect for you. This show is about an Indian-American high school student after the sudden death of her father. This show was very fun to watch because the main character is so relatable as she does make quite a lot of mistakes. There are also some very funny and cringe moments in this show that every high school student can relate to. The storyline is also fast-paced making it an easy watch. 
5. Inventing Anna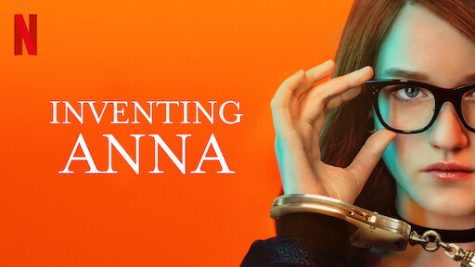 Photo courtesy of Netflix
If you like drama this is the perfect show for you. Based loosely on a real person's life, Anna Sorokin, the show is about a reporter who is trying to pursue the truth to Anna Delvey's story. We see throughout the show how Anna Delvey cons members of NYC upper eschelance, receiving thousands of money while working towards her mission of opening an art themed club. I loved this series because of the unexpected plot twists and it felt like something new. Although, be prepared to extremely dislike the main character.