Hinsdale South's Production of Carrie: An Impactful Show for Every Audience Member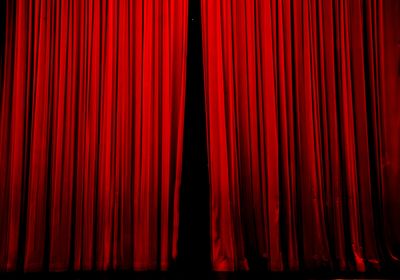 Anyone who witnessed Hinsdale South's production of Carrie can unanimously agree that it was outstanding. Talented actors with voices that perfectly matched their characters, a director with a precise and well executed vision, the high level musicians in the pit, and a crew who helped with the seemingly impossible quick changes and amazing light work, especially throughout the death scene, all worked together in seamlessly crafting this theatrical production of Stephen King's first novel. 
The entire cast taking the stage for bows, with relieved faces as the entire crowd awarded these performers with the heartfelt standing ovation that they deserved, was emotional for the viewers to partake in. 
As the stage lights began to dim, the crowd was able to see the cast members begin to embrace before the curtain fully made its final close for the evening. 
Looking around the auditorium after the show had wrapped, one could see various members of the audience brought to tears, proud of the relentless perseverance these actors had put forth in the rehearsals leading up to opening night.
As spectators exited the theater, chatter arose about seeing the cast take their final bows and how that moment made the observers emotional because they knew the performers had done everything to make this year's musical one to remember. 
Their hard work, dedication, and intense passion was well received and touched many audience members each show night. 
"You could really tell how hard they worked to get to opening night. The musical cast and crew members are all very talented individuals and when they perform together it is amazing" Ella Knappenburger commented.
"They are all really talented and you can tell that they all worked really hard and put a lot of effort into it. You can tell that they really enjoyed coming every day" relayed audience member, Keira Murphy.
Reese Baughman added, "You can tell the cast felt very passionately about this topic and they wanted to get a message across". 
It's one thing to see a well rehearsed performance, but to see one that has a cast consisting of all your peers is an unmatched and unique experience.
These show nights are some of the South Student's favorite days of the year as they are able to share in the viewing of this special drama, bringing the community together through theater.