Brazilian Election: Bolsanaro Defeated
On October 2, elections were held in the Federative Republic of Brazil to elect the next president. Up for election this year were two candidates: Jair Bolsanaro and Luiz Inácio Lula de Silva.
Throughout the past four years, Bolsanaro has presented himself as one of the most influential presidents in Brazilian history. After assuming power in January 2019, Bolsanaro quickly rose to prominence in international politics. Early in his governance, Bolsanaro focused on domestic issues, especially those concerning the Amazon Rainforest. Bolsanaro stripped the indigenous rights agency FUNAI of the ability to create reservation boundaries for Amazon tribal populations. This act was sharply criticized by indigenous activists and groups. Furthermore, deforestation in the Amazon Rainforest reached an all-time high in 2021. In this past summer, nearly 4,000 square kilometers of the forest were cleared, the highest such figure in over six years. Continued deforestation would cause a loss in biodiversity in the Amazon, which could lead to species extinction and ecosystem disruptions, and an increase in greenhouse gases due to less trees being available to absorb carbon dioxide, which could lead to extreme forms of weather and the mass displacement of people living in coastal regions. These trends only exacerbated during Bolsanaro's term, which made him the subject of widespread disapproval.
Bolsanaro was also criticized for his response to COVID-19. During the pandemic, Bolsanaro and his administration were accused of downplaying the threat of the virus, not actively promoting mitigation strategies such as effective masks and vaccines, and spreading disinformation. Hundreds of thousands of Brazilians ended up dying from COVID-19, prompting some members of the Brazilian government to even call for impeachment.
In the runoff election, Bolsanaro was defeated by Lula de Silva, who took 51% of the votes cast. Lula de Silva previously served as the President of Brazil from 2003-2010; this will be his second stint in Brazil's highest office. Lula de Silva will assume power on January 1, 2023.
Leave a Comment
About the Contributor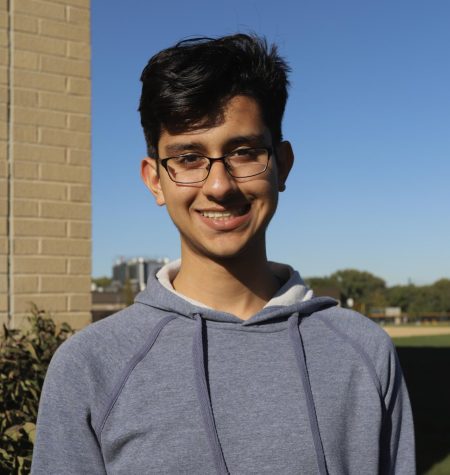 Parth Joshi, Sports Editor
Hello! I'm Parth Joshi, a junior at Hinsdale South. I am in my second year as a member of Stinger and currently serve as a Sports editor. I joined Stinger...