Swinging into Retirement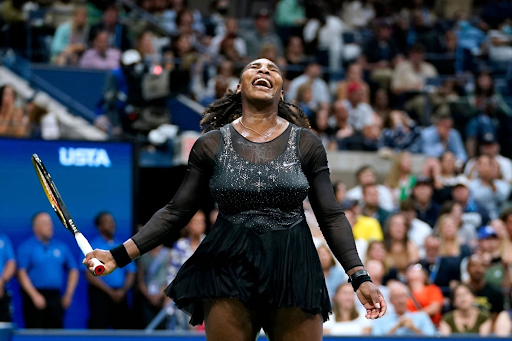 Retirement. Known by Serena Williams as the "R" word. In an interview with Vogue, Williams said, "I have never liked the word retirement. It doesn't seem like a modern word to me."
Why has she decided to stop playing tennis? The reason behind her retirement was her desire to grow her family.. As she said in the Vogue interview, " I need to be two feet in tennis or two feet out." Serena turns forty one this year and isn't getting any younger. After 27 years of playing tennis professionally, 23 grand slam titles, and 4 olympic gold medals, she decided it was time to end her career.
Serena Williams last game was September 2nd, 2022. Celebrities took to twitter to congratulate the famous tennis player. Michelle Obama tweeted, a comment congratulating Williams. "Congrats on an amazing career! […] I'm proud of you, my friend—and I can't wait to see the lives you continue to transform with your talents."
From playing on cracking courts in Compton to being ranked #1 for 319 weeks, Serena showed how a person could come from anywhere and become one of the best tennis players in history.