Introducing…The Unscripted!
On April 21st, Hinsdale South's improv troupe, The Unscripted, will perform its first live show since 2019. 
Improv has served as a long-standing tradition in the South performing arts program. For years, members of The Unscripted have worked closely with coaches from ComedySportz, a professional improv troupe based in Chicago, to learn the different improv techniques and activities that will be used in the show. 
While The Unscripted had grown accustomed to performing on stage and in front of large audiences, they had to make some accommodations last year to comply with COVID regulations. 
"It was definitely unique!" says improv captain and Drama Club President Kim Thul. "We filmed in the courtyard of the school on this big wooden platform so that we could be socially distanced. We had to get suggestions from drama officers who weren't in the troupe." 
As such, the troupe is thrilled to be back in-person for Thursday's performance, where they can interact with a large crowd and even invite some audience members on stage. 
Tickets are only $2 apiece, so be sure to stop by the auditorium from 4 to 6 and 7 to 9 to support The Unscripted!
Note: During the performance, the following four teams will face each other: 
– The Southern Belles (with captain Kim "Kimprov" Thul and members Maddy "Maneuver" Motherway, Destiny "Pray Tell" Prater, Luiza "Aloe Vera" Oliveira, and Shiloh "Cyclone" Mathelier)
– The Bee Team (with captain Matthew "Late" Leonardson and members Izzy "Eggroll" O'Neill, Abbie "Stay in Your" Layne, Tyler "Hall Pass" Hallman, and Jaiden "Boxy" DeRousse)
– The Perfect Fit (with captain Darrell "Cindarrella" Mondaine, Angie "Phalangie" Valdez, Casey "Lean on Me" Leone, Nikki "Pipes" Jason, and Lana "Backwards" Carlisle)
– Vengeance (with captain Cate "Cizzles" Cianci and members Cameron "Camcorder" Chamberlain, Vel "Velcro" Thompson, Sophia "The First" Yen, and Peyton "Fraser" Drouin)
View Comments (1)
About the Contributor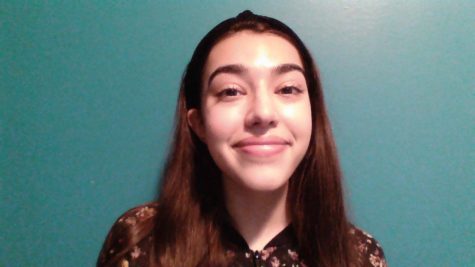 Zaynab Rehman, Editor-in-Chief
Hi, everyone! I'm Zaynab, a senior at Hinsdale South and Stinger's Editor-in-Chief. When I'm not writing articles for Stinger, I'm probably watching...