The Final Countdown
District Changes to End of Semester Exams
Finals week at Hinsdale South will look a bit different this year.
District officials announced that finals will take place on January 12, 13, and 14, roughly one week after Winter Break ends. Assistant Principal of Curriculum and Instruction Eric Martzolf explained that the schedule change stems from construction, which pushed back the first day of school to August 26.
Students have mixed feelings about the timing of finals. Senior Zach Bellettini is in favor of finals being after break because it provides him with "more time to study," but he also recognizes how it might be harder to do so "without help from teachers."
Many other students expressed concerns over the pressure of having to study during their time off.
"Normally winter break is a nice way to relax and de-stress," Junior Abby Petersen said, "but that won't exactly be the case this year."
One modification that has received overwhelmingly positive feedback from students, however, is the implementation of a "no-harm final," which can only improve one's current grade in a class. District 86 settled on this change after students voiced concerns over the stress level they were experiencing in trying to readjust to full-time, in-person classes.
"
Normally winter break is a nice way to relax and de-stress, but that won't exactly be the case this year."
Social worker Edmund Arroyo has witnessed the increase in stress among students first-hand, and attributes it largely to two years of remote learning, "time expectations of being [at South] the whole day," financial hardship, limited freedom, and mental health struggles.
Hinsdale South is also facing an unprecedented situation in that this year's freshmen and sophomores have never taken a high school final before. During Remote Learning, finals were scrapped altogether, meaning the last time any student took a final at South was in December of 2019.
In an effort to rectify this situation, District 86 will also make all finals optional. Even so, 70 out of 80 students who participated in a recent survey confirmed they plan on taking at least one final. The primary reasons included improving current grades, preparing for college finals and AP tests, and reviewing material learned earlier in the year.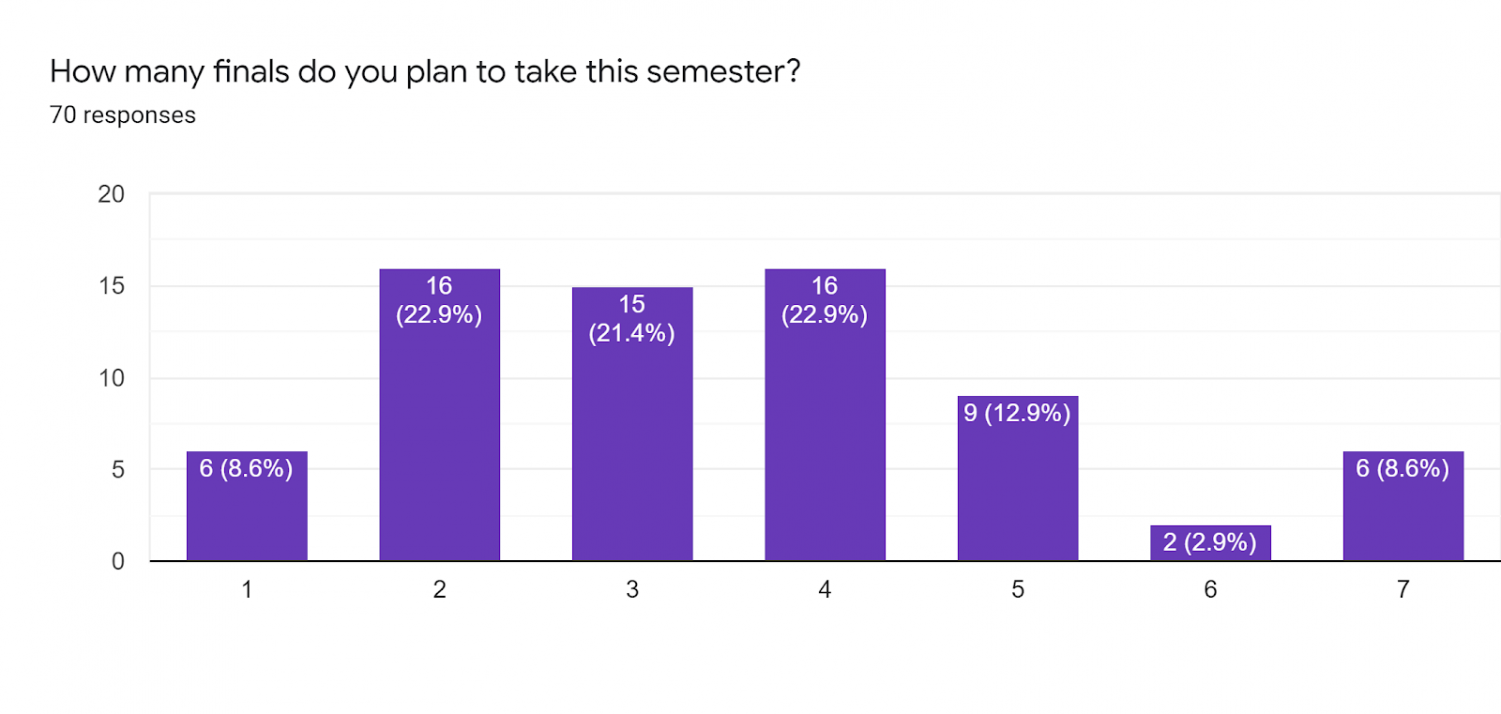 While optional, no-harm finals are generally liked by students, there are concerns over how adequately they will prepare students for future finals.
Alexander Brukasz explained, "As a college-bound senior, I know that [South's finals] policy might not carry over into college. However, for underclassmen, it might put them at a disadvantage as they will never learn how to properly study for them."
Senior Zeeshan Razzaq expressed similar reservations, believing this policy may be doing freshmen and sophomores "a disservice by preventing them from having the motivation to put in their best work and prove that they are learning."
Mr. Arroyo agreed. "We can't get to a place without anxiety because we become unproductive and we stump our potential," he explained. "The minute we avoid anxiety, we don't grow."
In the future, it's possible this policy will revert back to normal, thereby providing students with a more realistic finals experience.
"Maybe one day we can come up with a test which falls in between traditional finals and no-harm finals," junior Mark Splingaire proposed. "I'd call it the 'some-harm' final."
Leave a Comment
About the Contributor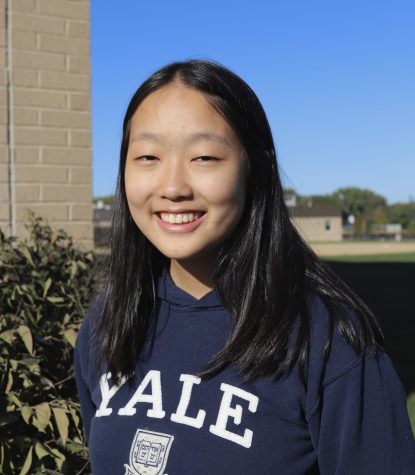 Grace Choi, Editor-in-Chief
Senior Grace Choi is the Editor-in-Chief in her third year on Stinger staff. Grace competed in the IHSA Journalism State Series in 2022, placing 1st in...