2021‌ ‌NWSL‌ ‌Championship‌ ‌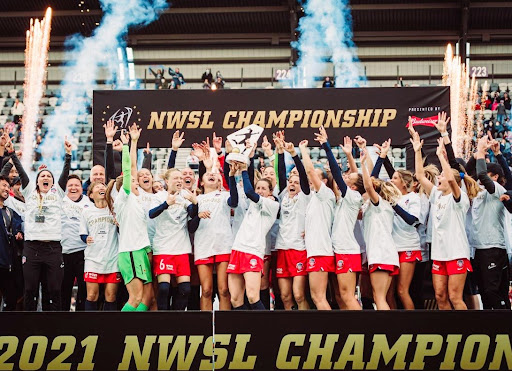 The Washington DC Spirt won its first-ever National Women's Soccer League (NWSL) Championship on November 20, 2021. 
The Spirit faced off against the Chicago Red Stars at Lynn Family Stadium in Louisville, Kentucky. The lineup for the Chicago Red Stars was shuffled, and many secondary players got their chance to shine during the game due to injuries and COVID protocols amongst the team. 
The Red Stars' Ratchel Hill was able to score the first and only goal in the first half. The Washington DC Spirit answered with a 67th minute penalty kick, scored by Andi Sullivan for their first goal. The Spirit eventually secured the win from a back post header by Kelley O'Hara during extra time in the 97th minute of the game. It was O'Hara's first goal of the season and she became the oldest NWSL player to score in a playoff game. The exciting match ended with a 2-1 victory for the Washington DC Spirit earning them their first NWSL championship title.