How COVID Has Changed Us
In a Global Pandemic, Students Speak Out
On March 13, 2020, the lives of Hinsdale South students as they knew it would forever change. 
Part way through their ninth period classes, teachers and students listened intently as Principal Pokorny notified them over the PA that in-person school would be on hiatus. They were instructed to return home for several weeks, as the world battled a novel virus that had already begun leaving a trail of devastation in its wake. 
At the time, students celebrated the announcement. But over the course of the coming months, they wrestled with the grim reality of the COVID-19 pandemic and its effects on their own lives.
One of the biggest challenges for students was learning remotely. Depending on the student, he or she could have as many as four Zoom meetings a day, each lasting 75 minutes. With all the different schedules, Zoom links, and online assignments, students found themselves thrust into a new learning environment, confused and disoriented. Moreover, it was difficult to form connections on a deeper, more personal level within virtual classrooms.
 "[Remote learning] makes you feel like you're taking a class with strangers and not actual classmates," junior Judy Khair said.
The toll remote learning took was palpable in students' plummeting grades. A record number were failing their classes, and despite lenient policies on late work and test grades, motivation and effort were at an all-time low. 
"
[Remote learning] makes you feel like you're taking a class with strangers and not actual classmates."
"It was just a very sleepy time," senior Ryan Mueller said. "Without actually getting up and going to school, it was difficult for me to wake up or get into a habit." 
Old habits gave way to new ones during quarantine. As they modified their schedules, students used the time they otherwise would have spent in school to explore new interests. These included baking, coding, gaming, yo-yoing, and playing chess.
Beyond their new-found hobbies, students spent more time with their families and grew extremely close. Still others found ways to foster friendships, albeit remotely. 
"As much as I was nervous about losing friendships, I actually developed some of the best and strongest relationships with my friends just through texting or Zooming with each other," remarked one junior. All in all, the pandemic gave students an unprecedented chance to strengthen existing relationships. 
Perhaps the biggest thing students took away from the pandemic wasn't just the friendships they formed, but the lessons they learned. The concern regarding the spread of COVID-19 sparked numerous conversations about hygiene and safety. 
"I learned that we live in a community where we have to look out for each other. We also need to be aware and courteous of others' situations in health," realized one senior. 
Some students felt a greater appreciation for what they had previously considered basic privileges, which were no longer available to them during quarantine. Struggling with idleness and procrastination, they came to understand the role in-person school played in keeping them accountable and engaged. 
"
I learned that we live in a community where we have to look out for each other."
"I do not do well without a routine and social interaction," one senior reflected.
Other students began to develop a more sophisticated understanding of the world around them. "We live in a society where it's easy to take things for granted," explained a sophomore. "Spending time outside of the home is a privilege, and I understand that now."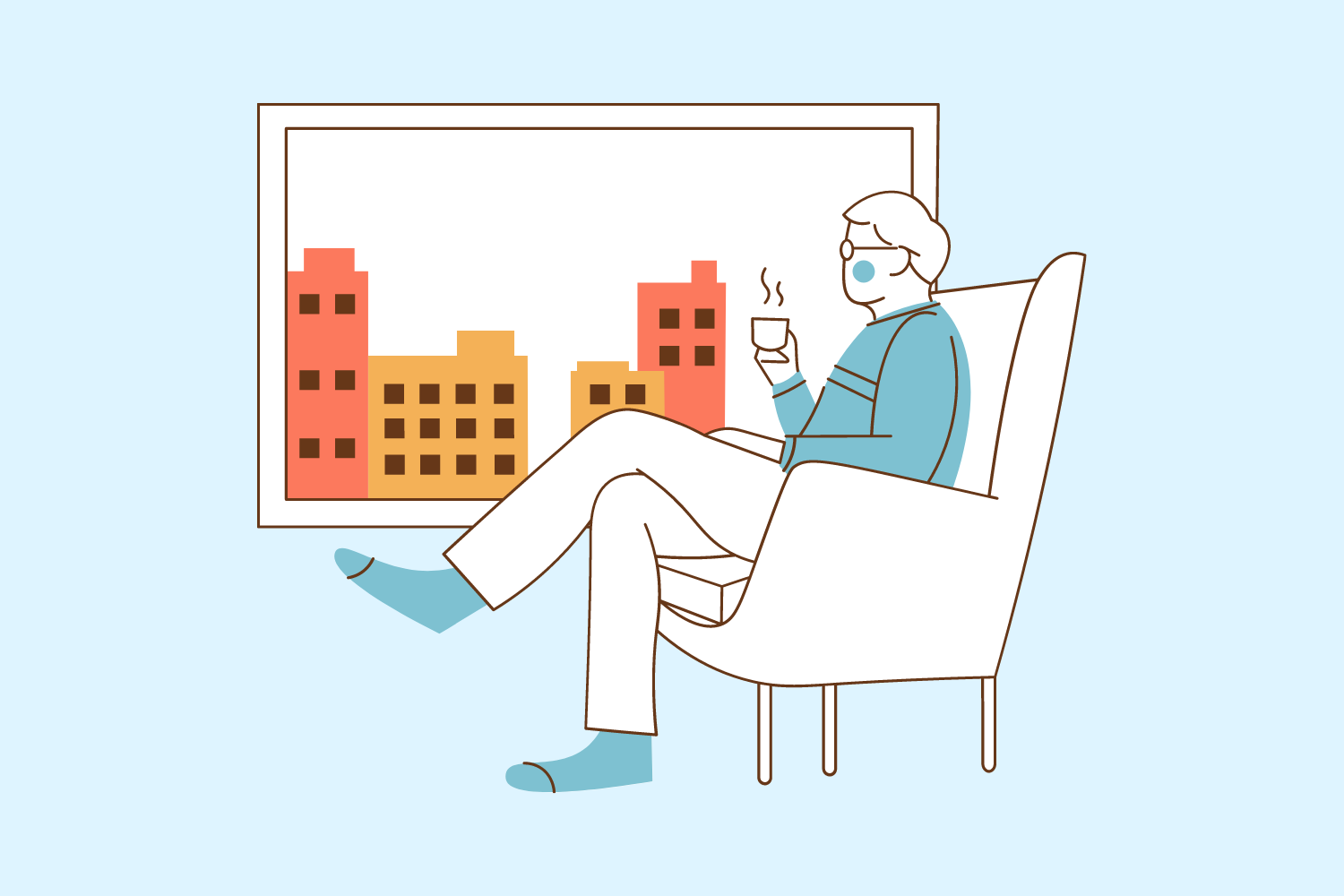 Armed with new perspectives, students have begun tackling the question of what a post-COVID world will look like. Asked whether life will return to "normal," the verdict was mixed. Though schools and public businesses have reopened, students have lingering worries. 
"The mental health issues many of us have [gotten] from being alone for so long will be a part of our lives forever," explained one senior.
Others believed that mask-wearing, particularly on public transportation, will become the new norm, even if transmission rates lower and vaccination rates rise. Still others have focused on the role COVID played in societal rifts, leading to splintered trust between government and its citizens. 
But for some students, the pandemic transformed communities in unexpectedly positive ways.  As one student put it: "I think that our new normal is a more aware and conscious society." 
Leave a Comment