The Gram is Down
Three major media platforms came to a standstill on October 4, 2021 as the media giant Facebook crashed, bringing down Whatsapp and Instagram with it. With 2.89 billion monthly users, Facebook, the largest social media site in the world, faced a lapse which resulted in the site and its recently purchased media outlets, Instagram and Whatsapp, being down for several hours. Instagram, one of the most popular platforms for those aged 15 to 25, with over a billion users, shut down barring influencers and amateurs alike from posting their pictures and endorsing brands. Additionally, Whatsapp, a global messaging platform that allows users to send messages with no additional fees, making it a very popular platform amongst its 2 billion users, faced a similar lapse. This lapse was said to be caused by a faulty configuration of routers according to Facebook. This global social media blackout is said to have affected millions of people throughout the world who depend on these platforms to conduct business, connect with friends and family, and attain important information.
This incident puts additional tension on Facebook following its scandal regarding the leak of Facebook users' data that was collected without their consent. In addition, the company is also facing mounting pressure, as investigations showed that Facebook was aware of how Instagram is harmful to the mental health of teenagers, who consist as the majority of its users, yet took no action against this issue. Studies have shown that by promoting body-image toxicity and content that increases the chance of anxiety and depression, the social media platform has put the mental health of youngsters at peril. To combat this issue, Facebook is now implementing an initiative to promote age-appropriate social media experiences for those between the ages of 13 and 17.
While this incident draws attention to the flaws of these social media platforms, these media sites still remain an integral part of communication and connectedness globally. This ordeal also highlights the impact the lack of social media has on society, even if it only lasts for a few hours.
Leave a Comment
About the Contributor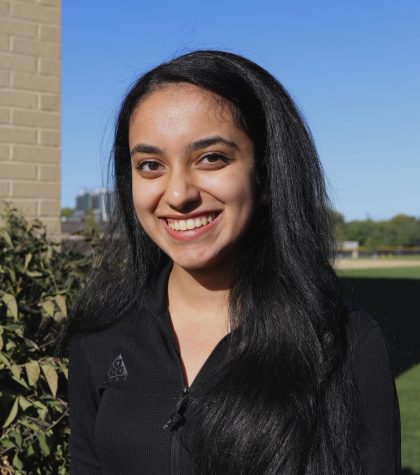 Leah Tharian, Editor-in-Chief
Senior Leah Tharian is an Editor-in-Chief of Stinger, and is in her third year on the Stinger staff. She is a member of Key Club, Model UN, Math Team,...