The Busy Bee Week of Freshman Volleyball
From September 27th to October 1st, the freshman volleyball teams had a busy week consisting of 3 games each against Leyden, Montini, and Providence.
The Freshman A team started Tuesday afternoon off with a game against Leyden. Katerina Damis had accurate passes off of strong servers throughout the game. Jane Gallagher played skillfully with great right side spikes and roll shots, scoring numerous points for the team. The Hornets won the first game 25 – 17, then went on to the second set, winning 25-15.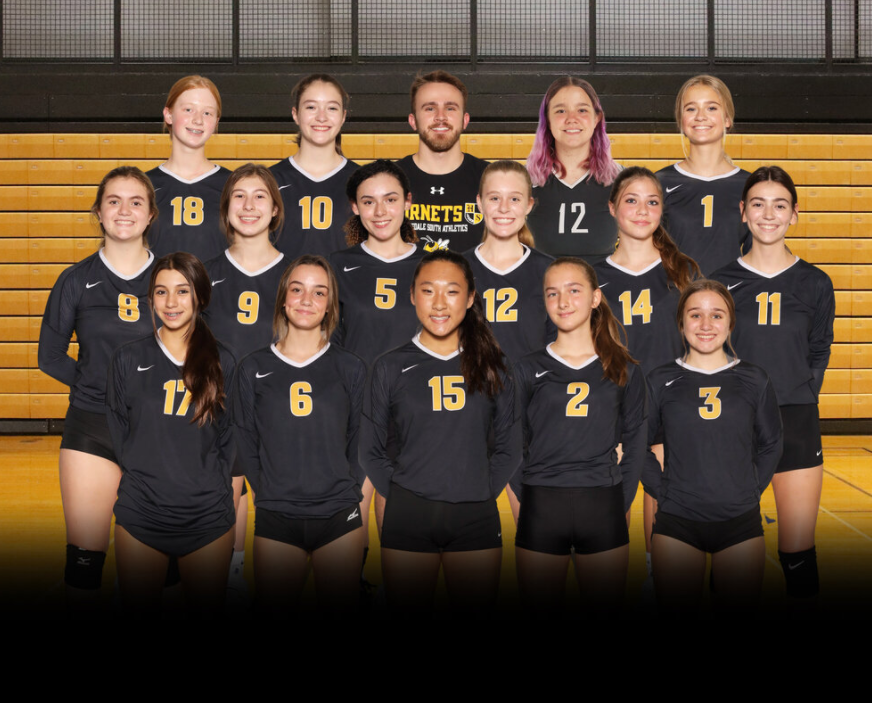 The Hinsdale South Freshman B team played immediately after against Leyden's B team. Heather Stephens, the middle blocker for the freshmen Hornets, had an incredible match with 12 kills. The first game ended with a Hornet victory 25 – 20. In the second game, however, the Eagles came back strong and the Freshman B lost the second set, 17 – 25. The third and final game ended with the Hornets losing 9 -25 and therefore losing the match against Leyden.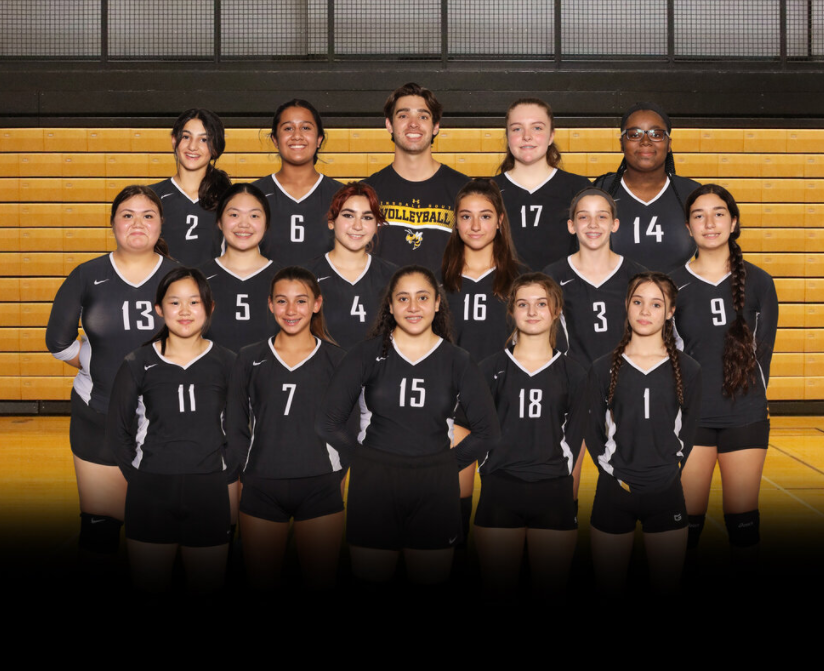 On Wednesday, both Hornets teams faced off against the Montini Broncos. Freshman A was up first and although it was an exciting game with lots of rallies, they lost 19 – 25 in the first game. Mia Wiley had a whopping 12 serves in a row in game two, making the Hornets lead 13 – 2. They maintained a 10 point lead for most of the game, winning 25 – 15. The third and final set had the lead switching from team to team, and it ended with a win from the Hornets 25 -16. 
Following shortly thereafter was the Freshman B team. Both games started off very close in score, but the Broncos ended up defeating the Hornets for the match in two games.
On Thursday, both freshman teams went up against the Providence Celtics. Both matches had great energy. The A team won in two games, both with an end score of 25 – 22. The B team sadly lost in three games, the first one a win for the Hornets 25 -17 and the last 2 losing to the Celtics 15 – 25 and 22 – 25. 
Following this loaded week, Kelly Lin from Freshman B took a moment to reflect on the effort put in by her team and her performance.  "[…] The effort was there almost the whole time, and I am happy that I was able to get a few good hits against Montini," she explained.
In all, every player on both teams had a wonderful week.