Wall Street Bets and the Amateur Stock Trading Revolution – Part I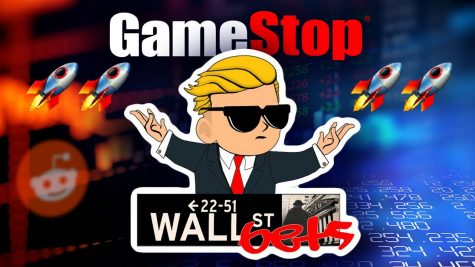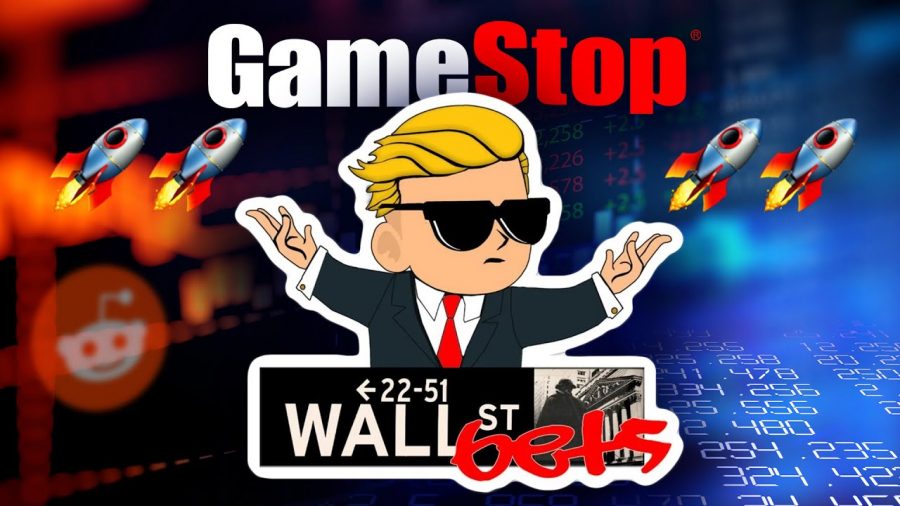 For generations, American teenagers (including myself) have been enamored with the persona of the young stock trader making more money than he knows what to do with on Wall Street. The stereotypical ¨Yuppie¨ was popularized in the 1980s by the likes of Donald Trump, and further (unintentionally) glorified by films like The Wolf of Wall Street and American Psycho. Decades have passed since the hey-day of the great American stock trader and many have become disillusioned with the ¨American Dream¨ that it idealizes. It seems that the stock market and the trading that goes behind it can only benefit bald billionaires and big banks…right?
Stock trading has been available to the public on the internet since 1992 through E*Trade, but internet stock trading didn't truly come into its own until the founding of Robinhood in 2013. Robinhood was perfect for the average American seeking to make some extra money in the stock market. Robinhood was available as a mobile app and allowed trading from as little as $5 and even small loans to encourage further trading. These facts coupled with the app's easy to use interface made it the perfect platform for amateur traders. For the next 6 years the number of individual or "retail" investors would grow slowly, making up just about 10% of the stock market by 2019. But by March 2020 rapid shifts had occurred. With recent lockdown orders and the stock market dropping, millions of middle-class Americans decided it was time to learn how to stock trade. Come mid-2020 retail traders made up 25% of the stock market. With the growth of this user base came the inevitable growth of an internet subculture to accommodate it. Although it was founded in 2012 r/wallstreetbets, a humorous stock-trading subreddit, wasn't near what it is today until the March of 2020 influx of new traders, seeking for a fun place to find good trades. Millionaires were made, and millions were lost as amateur traders bet their entire life-savings on Tesla Call Options*. 
Yet one r/wallstreetbets trader would rise above the rest, a user named "DeepF**kingValue." Before the influx of traders in March, "DFV" purchased about $50,000 worth of Gamestop (GME) call options, despite the company's declining status.  By December 2020, r/wallstreetbets's user base steadily grew, and surprisingly so did the GME Stock price. Other WSB traders had taken notice of DFV's steady growth and decided to rally behind him, putting thousands into GME. That was until it was announced that 12.% Billion Dollar investment firm "Melvin Capital"  announced that they had shorted (bet against) the GME stock. By the 2021 New Year, rookie WSB traders were determined to drive up the price of the GME stock with the goal to short squeeze the stock, forcing Melvin Capital, and other Wall Street billionaire investors to buy the GME stock and drive its price up further. 
GME hysteria had swept across r/wallstreetbets, as investors put everything they had into GME. Many amateur WSB traders (many of whom were teenagers) went to TikTok, Instagram, and popular stock-trading Discord servers to spread the Gamestop Gospel. Traders insisted that GME was "going to the moon." Word of the plan to pump Gamestop had spread across social media like wildfire. Normal people were uniting to influence the stock market, and it was beginning to show, yet it was only the beginning. Come Mid-January the stock price had increased from just under $20 to around $35, more than 60%. The stock continued to explode, increasing to $77 by the end of January 25th. The rally received an ever stronger push near the end of the trading day on the 26th, when Elon Musk tweeted "Gamestonk!!" with a link to r/wallstreetbets to his 43.5 million followers. GME rocketed up, surpassing all previous record highs ever achieved by the Gamestop stock. Lives were being changed, and millions of dollars were being made for normal, middle-class people. Users like "Stammbomb" who boasted nearly $50,000 in profits by the afternoon of the 27th, captioned, "I can now write my mom a check and put my sister through lymes treatment. This has been a very rough year, but I'm so thankful for every single one of you." By the end of the trading day on the 27th, Gamestop had reached $341.The r/wallstreetbets subreddit had gone from 2 million so just under 4 million members in just two days. The future of r/wallstreetbets was bright and traders felt euphoric.
Suddenly, on the evening of the 27th, the Wall Street Bets Discord, which had reached a maximum capacity of 250,000 members (including Elon Musk), was suddenly banned. As traders went into panic, moderators of r/wallstreetbets set the subreddit to private to prevent it from getting banned. The subreddit soon went back to public and headed traders to prepare for the next trading day. Other stocks had become swept up in the frenzy including Nokia (NOK), AMC, Naked (NAKD) and BlackBerry (BB). The battle cry was, "never sell, buy on dips," they were determined to push GME to $500. By the next morning, as WSB's nearly 5 million traders flooded the markets, GME reached a new all time high of $467.50 per share, representing a nearly 1000% increase in the previous week alone. The infamous "DeepF**kingValue's" GME Calls were worth over $33 Million by the end of the trading day. It felt like these amateur stock traders had taken over the world… until they didn't. 
*Options – Contracts that allow traders to buy or sell 100 shares of a stock at a set price on a set date. One can use these contracts to bet for (Call Option) or against (Put Option) a stock and make massive gains or losses.