Educate Yourself About Racism With "The Long Shadow"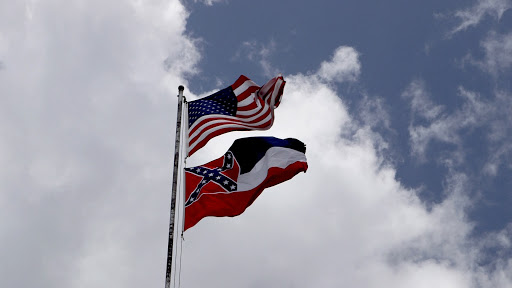 In chronological order, "The Long Shadow" recounts the history of anti-black racism in America and its impacts with a twist: the director Frances Causey exposes her family's past of white privilege. 
Starting with slavery, the film touches on major events in African American history like the Civil Rights Act of 1964 and desegregation. Nevertheless, slavery and its connection to the current state of African Americans today is explored the most leading viewers to the conclusion that the effects of slavery are still present in today's society.
Although some of the transitions between time periods felt rushed, the historical imagery was stunning. The constant slideshow of images reminds you that the events depicted are real. Causey and her producer, Sally Holst, did not back away from featuring pictures of lynching or videos from protests. 
Causey also decided to showcase uncommon stories. For instance, the documentary follows a family of free slaves who fled to Canada and the shooting of African American employees while they were working for the U.S.'s largest defense contractor, Lockheed. As a student, I appreciated learning more about events that usually don't come up in a history class.
Also, I was delighted to observe that there was a perfect balance between Causey's commentary, the testimonies of historians, lawyers, and African Americans. The film even included audio sound bites from former slaves such as Fountain Hughes and Laura Smalley. Altogether they provide an alternate and valid viewpoint of African American history that is hard to find in a textbook. 
Overall, I enjoyed Causey's honesty. She acknowledges her ignorance and is not afraid to recognize that her ancestors played an active role in the discrimination against African Americans.  Instead of being limited by her sheltered upbringing in the South, she educated herself about racism and white privilege. By learning like Causey, everyone can expand their perspective when it comes to racial injustices. 
"The Long Shadow" is still available to stream at thelongshadowfilm.com/libraries any time before Saturday, February 27. Watching just ten minutes of Causey's film will leave you with a better understanding of how anti-black racism in the past affects the future of the United States.