Could COVID-19 Be A Death Sentence for Live Music Venues?
"The day music died" has taken on a whole new meaning this year due to coronavirus restrictions.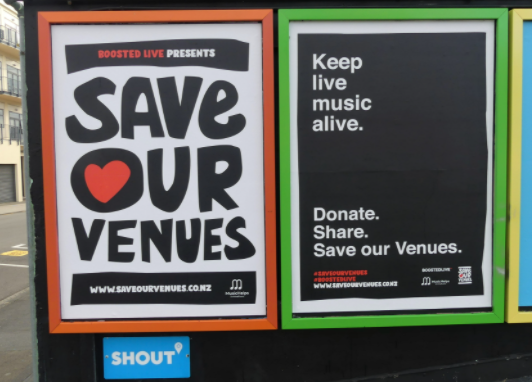 At this point in 2020, it seems like live music is a thing of the past. Long gone are the days where you could be packed into a concert venue, jumping around and singing with the crowd while watching your favorite band or singer perform. And amidst all of the chaos in our own lives caused by the COVID-19 pandemic, we sometimes forget about the consequences for these small music venues. Most businesses have been able to accommodate with curbside pickup, ordering online, and operating at limited capacity, but live music places haven't been so lucky. 
These places depend entirely on music fans buying tickets to see musicians perform and buying drinks during the show. When live music impossible, being open for business is also impossible. These places have been shuttered since March and haven't been able to make any money, causing almost unbearable financial issues for owners and employees.
It has now been predicted that up to 90% of the nation's independent music venues will close this year due to impacts of the coronavirus. With no end to the lock down in sight, desperate owners have been scrambling to come up with solutions. These include hosting small, socially distanced outdoor concerts, selling merch online, and broadcasting audience-free shows. 
Fitzgerald's, a small venue in suburban Berwyn, has found a creative way to help raise money for their cause. Throughout the summer and fall months, the venue took advantage of their large outdoor space by having bands perform on a pickup truck rigged with a generator and sound system. The venue also uses the truck to travel around the area and perform in front of small audiences. Additionally, they broadcast audience free shows online for fundraising purposes and for people to enjoy.
The Chicago Independent Venue League and the National Independent Venue Association have been fighting tirelessly to have the Save our Stages act signed, a possible light at the end of the tunnel for live music spaces. The bipartisan bill would help ease some financial burdens that small venues are facing by giving them a $10 billion dollar grant. Since being introduced in the Senate, over 2 million calls have been made to Congress advocating for the bill to be passed. Music fans have also been using the hashtag #SaveOurStages to bring awareness to the issue and gain support from others. 
For some, a small venue closing might mean nothing. But for many bands trying to gain some recognition in the music scene, this would set them back even further. Entertainers often rely on live performances to be discovered by record labels and talent scouts: nearly all of the most successful musicians in history have been found this way. Similarly, if all of these places do permanently close, thousands of venue workers nationwide will be unemployed. Security guards, ticket takers, bartenders, production helpers, and merchandise sellers – all of the people who really make a small live venue work- will be let go. 
By buying merchandise from these places online or even just raising awareness about the threat to small venues, people can make an impact. Music has always been able to unite people during extremely difficult times, and we really need it now more than ever.