"A New Life"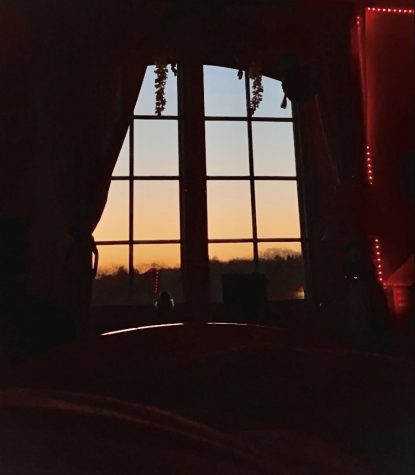 In September, Hinsdale South's art magazine Illusions asked South students for artistic submissions related to the effect COVID-19 has had on their lives and community.  Out of all the creative works they received freshman Sophia Schiappa's photo, "A New Life", was selected as one of the winners. In her own words, Schiappa tells us about the background behind her photo.  
---
How did you feel about winning Illusions' COVID-19 competition?
I feel great! I would have never guessed that I would have won because there are so many talented photographers and artists at Hinsdale South. Mainly feeling grateful for this opportunity.
What was the inspiration behind your photo? 
I didn't necessarily have a plan when taking that photo because I feel like it somewhat takes away from the "natural flow" of art, and it makes the piece less spontaneous. I chose the title "A New Life" because the photo was taken the morning after it was announced that school would be canceled for two weeks. Little did I know that school would be canceled for the rest of the year and the whole world would turn upside down. In recognition of that, I chose this particular title to elude the "new life" that every student (or human for that matter) would be presented with, and have to adjust to.
What camera did you use to take the photo?
Although I would typically use my Canon M50 for photography, I just used my iPhone XS. I know that it might be cliché to say [..] iPhones take spectacular photos, but I digress. 
Why did you decide to submit your photo?
I wanted to submit my photo to the Illusions COVID-19 competition because I felt like that one photo embodies what it's like to be a student during these unpredictable times. Everything that the world is used to is completely different and it really does feel like starting your life over.
 How has photography helped you cope with everything related to COVID-19? 
Photography, and art in general, has helped me during this situation because it's extremely calming to me. Something about going out and taking photos or drawing brings me a great measure of peace.
Leave a Comment