Hinsdale South Hosts "Joey's Afterglow" Toy Drive
South and Central are teaming up to honor Joey this holiday season with a large toy drive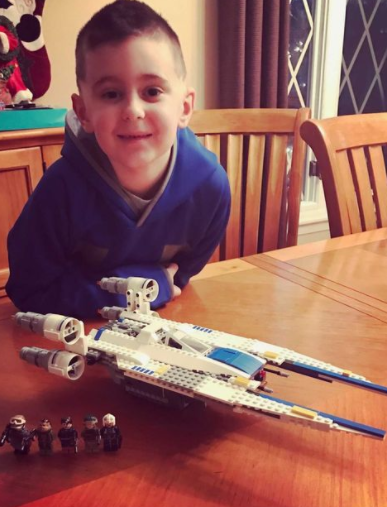 From 1:15 to 3 pm on December 8th, there will be a toy drive-by in remembrance of Joey Ventimiglia, a Darien boy who lost his battle with brain cancer in 2018. Donations can be dropped off at South's cafeteria entrance, and toys should be unused and unwrapped. The event will also include music, candy canes, and other holiday festivities so be sure to stop by! If you are unable to attend on that date, the school will be accepting donations until December 10th. 
This very special toy drive has been organized in honor of 7 year old Darien boy Joey Ventimiglia. He was a funny, empathetic, and kind-hearted boy who, in the words of his family, "was always putting a smile on everyone's face." Sadly, when Joey was only seven years old, he passed away from a rare form of brain cancer called DIPG (Diffuse intrinsic pontine glioma). His family, intent on exemplifying his "amazing traits of honesty, commitment, [and] gratitude" established an organization in his honor known as "Joey's Afterglow." Joey's Afterglow welcomes the same kindness that Joey demonstrated through each of his interactions during his short time on Earth by encouraging others to spread love and light to honor him.
Joey was also a huge fan of sports. In August of 2020, the Darien Youth Club unveiled their brand new Joey V Memorial field in honor of him. The field, built over the last 2 years, is a perfect example of Joey's memory living on in the community through something he really enjoyed: baseball. As his family recalls, "he was quite the little athlete and always dreamed of playing baseball for the Hornets and eventually the Cubs." And in 2017, Joey was able to live out that dream with the Hinsdale South Varsity team thanks to Principal Pokorny and the coaches.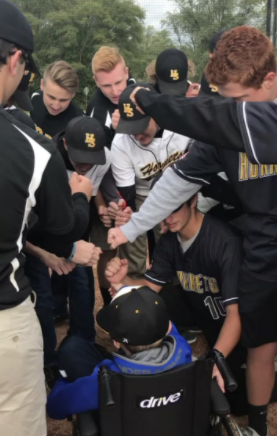 As Joey's family explained, "Joey's Afterglow lives on through this toy drive, through random acts of kindness, and each of you. District 86 and Hinsdale South [have] always had a place in our heart…Thank you for helping us honor Joey and continuing to spread his Afterglow."