Top 10 Female Guitarists of Today
June 2, 2022
Music is meant to be a place for everyone, regardless of ethnicity, religion, sexuality, or gender. As the 21st century progresses, the music industry is becoming more and more diverse. Still, show business is far from perfect. 
According to Forbes of 2019, just 7.7% of Rock and Roll Hall of Fame inductees are women. Throughout the 1900s, the male-rocker image existed alongside Rock and Roll itself, with successful artists like Memphis Minnie, Sister Rosetta Tharpe, Mother Maybelle Carter, Joan Jett, Bonnie Raitt, and Lita Ford breaking the mold. However, when it comes to historically male-dominated genres—particularly rock—female guitarists now see their gender as an advantage.
All these guitarists were successful as female musicians during a time where gender inequality was prominent, and there are so many more younger and inspiring artists that are emerging in our generation today to take on their legacy. Here are today's top ten female guitarists.
1. Orianthi
Ranked by Elle Magazine as one of "the 12 greatest female electric guitarists," the Australian-born Orianthi Panagaris, known better as Orianthi, has worked with various successful artists including Carrie Underwood, Carlos Santana, Richie Sambora, and Michael Jackson on preparations for the 2009 This is It concert series. Alongside her time as the first female member of Alice Cooper, Orianthi has recorded several albums as a solo artist, such as Believe (2009) and O (2020), as well as Radio Free America, a Richie Sambora & Orianthi (RSO) record released with Sambora in 2018. Although she favors Paul Reed Smith guitars, Gibson Brands, Inc. released the Orianthi SJ-200 in May of 2021.
Top songs include: According to You, Heaven in This Hell, and Highly Strung with Steve Vai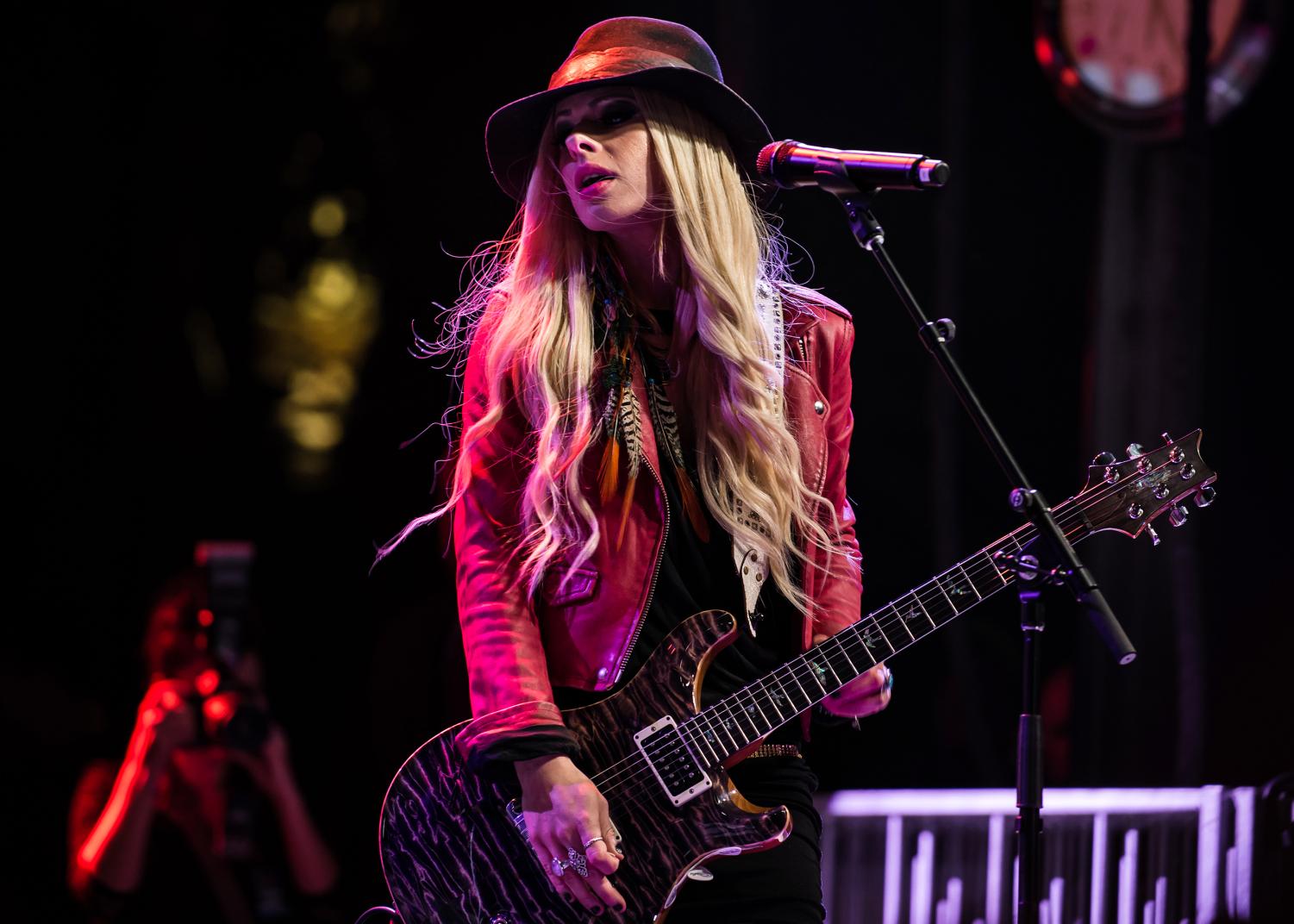 2. Vicki Genfan  
A self-proclaimed virtuoso guitarist, singer, and composer, Genfan was the first woman to be honored Guitar Player magazine's "Guitar Superstar" competition, appointed by judges Joe Satriani and Steve Vai. Since her win in 2008, she has been dubbed the "Queen of Open Tunings" with her "folk meets funk" acoustic tracks. Currently, Genfan is offering live performances and sound healing work, as well as video courses, private lessons, and virtual house concerts on her website.
Top songs include: New Grass and Atomic Reshuffle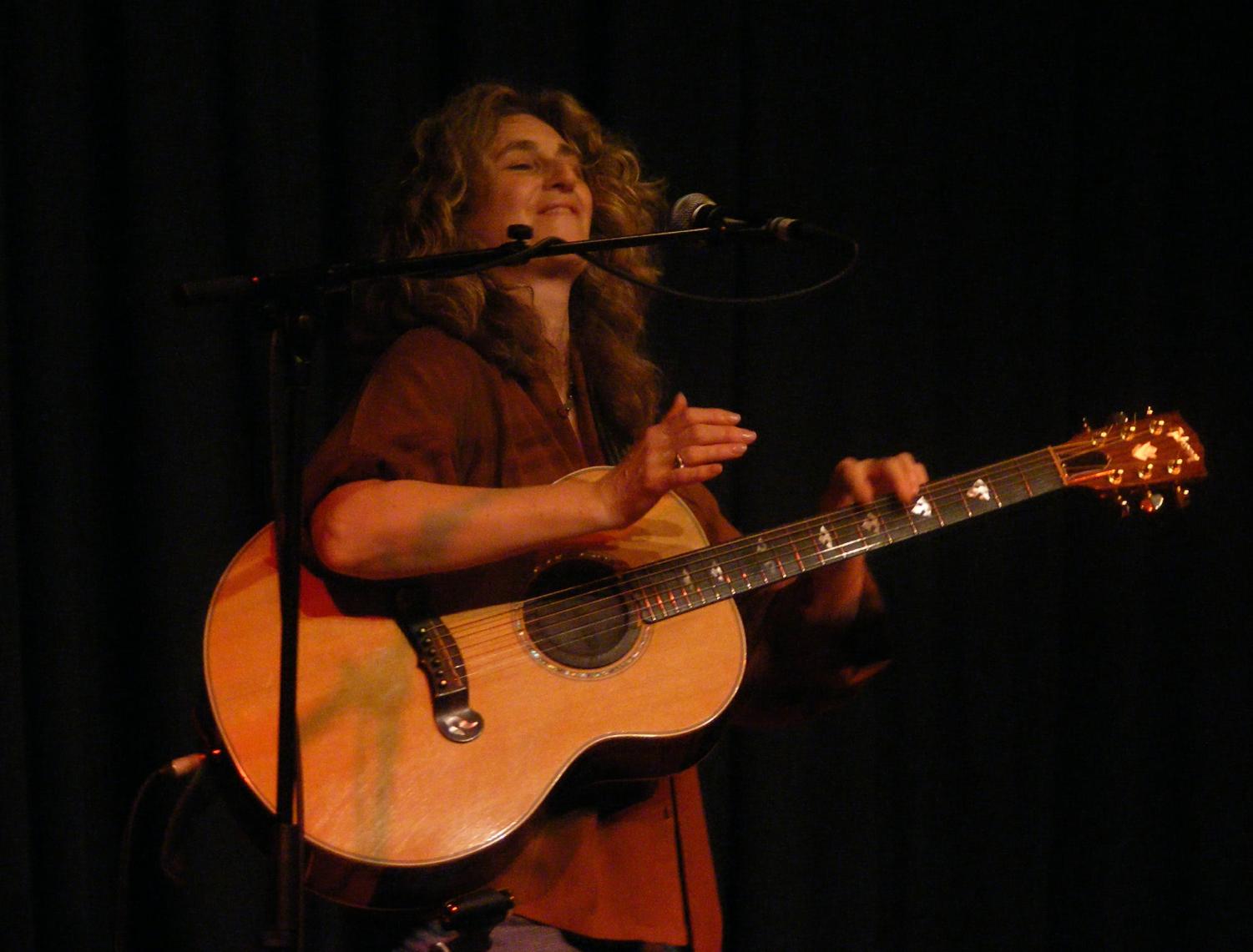 3. Sharon Isbin
In today's world of classical guitar, Isbin is the first guitarist in nearly 60 years to have been awarded the Musical America Worldwide Instrumentalist of the Year in 2020. With a Master of Music from Yale School of Music, the LGBTQ+ artist has released various solo albums as well as collaborations with both classical and more contemporary musicians. Additionally, Isbin has had an immense impact on classical guitar at Julliard School of Music, including the establishment of the Master of Music degree, after becoming the founding director of the Juilliard guitar department in 1989. 
Top songs include: Allegro with Steve Vai and Zapateado
4. The Great Kat
Known for her thrash metal interpretation of famous classical pieces, Katherine Thomas, better known as The Great Kat, has been considered one of the "Fastest Shredders of All Time" by Guitar One magazine. With a public persona that emphasizes her femininity, Thomas originally graduated from the Juilliard School of Music and toured as a classically trained violinist. However, she turned to speed and neoclassical metal, and her classically-influenced technical capabilities have been compared to those of heavy metal legend Yngwie Malmsteen.
Top songs include: Flight of the Bumblebee, Beethoven Mosh, and Liszt's Hungarian Rhapsody
5. Yvette Young
A founding member of COVET, Young started her musical journey with classical piano and violin at a young age, she now works as a solo artist, collaborates with various other musicians, and performs as the lead guitarist and front-woman of the aforementioned band. The signature Ibanez artist is known best for her intricate rhythms and unique finger picking, prominent stylistic choices in the genres of math rock, art rock, and progressive rock. As an art and music educator, Young also works in the fine arts, and her artwork can be found on  the 2020 COVET album Technicolor as well as some of her own guitars. 
Top songs include: shibuya with San Holo and Rich Kids with Polyphia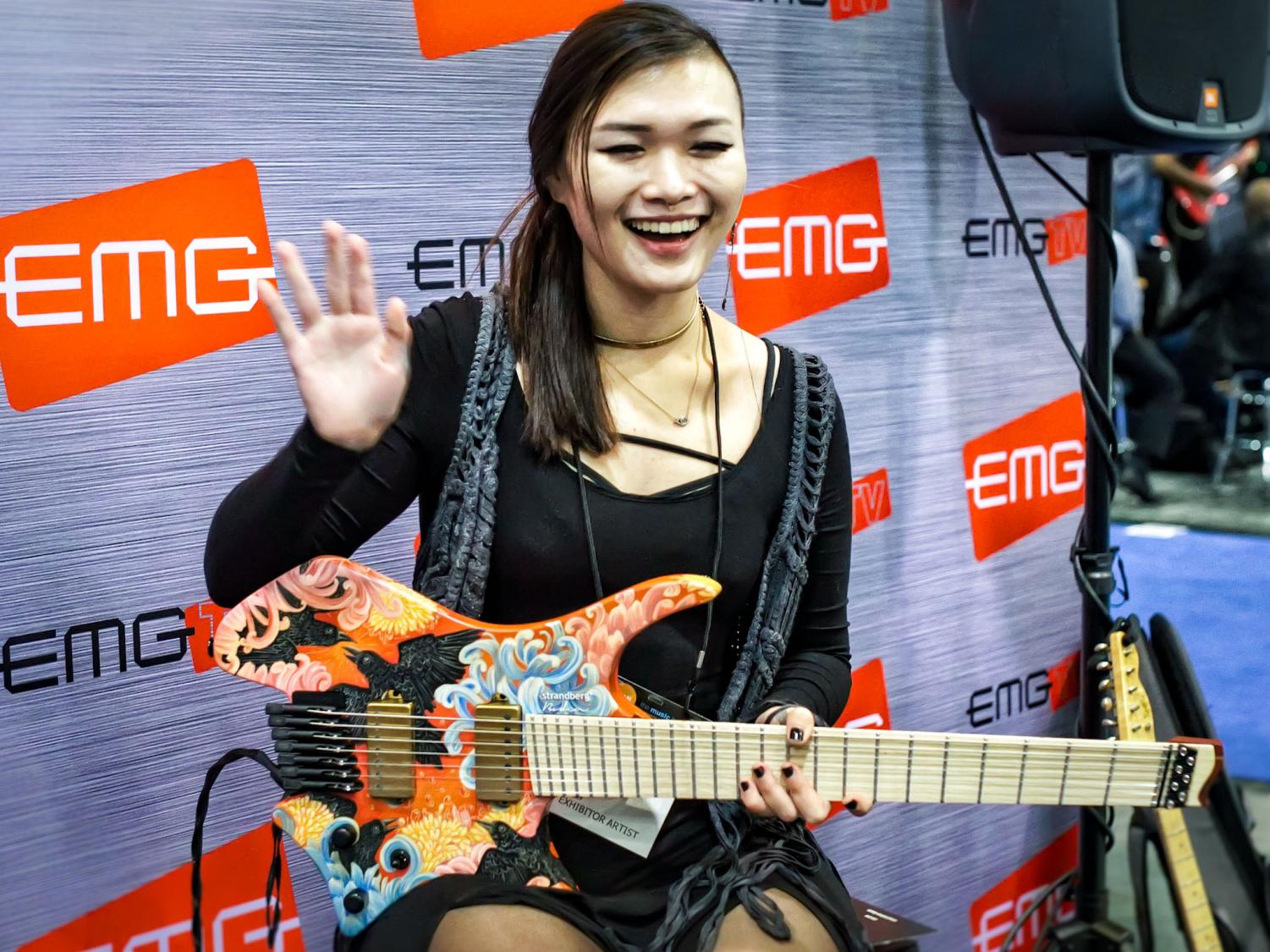 6. Erja Lyytinen  
Known as the "Queen of Slide Guitar," Lyytinen has been recognized as Best Guitarist by the European Blues Awards of 2017 and was inducted into the Finnish Music Hall of Fame in 2021. Having recorded 11 studio albums and three live albums since 2002, has named legendary artists Koko Taylor and Bonnie Raitt as influential figures. Prior to launching her career, Lyytinen graduated as the first female to major in electric guitar at Sibelius Academy in Helsinki, Finland and is set to release a new album later this year.
Top songs include: The Sky Is Crying and Dust My Broom
7. Malina Moye   
As a left-handed guitarist who plays her Fender Stratocaster upside down, much like guitar legend Jimi Hendrix, and in 2012, she joined the Experience Hendrix Tour as the first female guitarist to do so. Last year, Moye was featured in the Rock and Roll Hall of Fame's "Here and Now" exhibit last year, following the 2020 rise in popularity of her 2018 single "Enough," a call to the Black Lives Matter Movement. In 2021, the rock and soul artist also became the first woman of color to release her own line of signature guitar strings with Dean Markley USA.
Top songs include: Enough and K-Yotic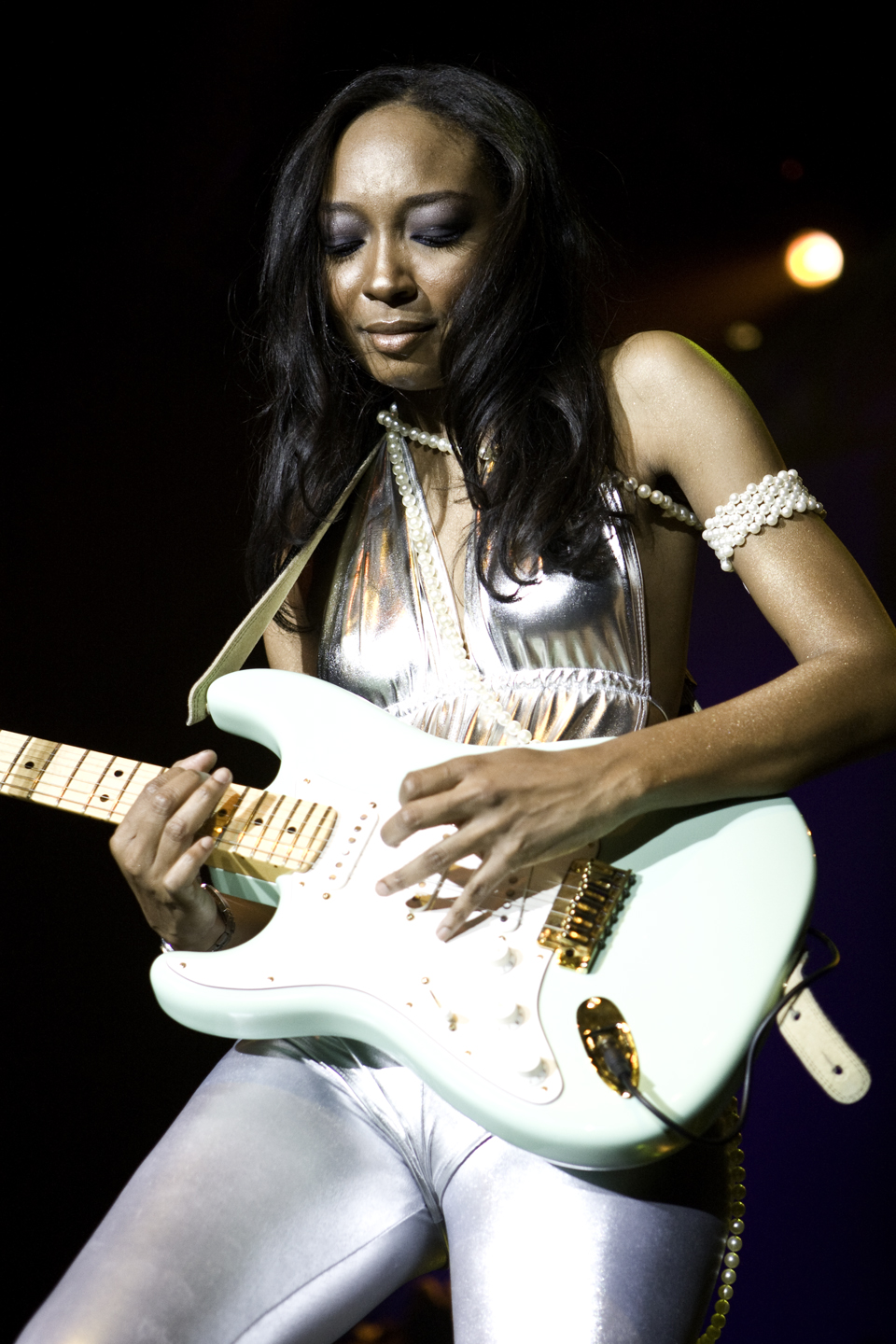 8. Nikki Stringfield    
As an artist associated with various other performance groups, Stringfield's growing solo career sparked in 2017 with various music video releases. Following the release of her signature Schecter guitar, Stringfield went on to release her debut solo album, Harmonies for the Haunted, in late 2018. Alongside her solo career, Stringfield is currently a member of the all-female tribute band The Iron Maidens, formed in 2001, which has been designated as "the world's only female tribute to Iron Maiden." 
Top songs include: When the Devil Comes Down and As Chaos Consumes
9. Nili Brosh   
With an emphasis on talent and diverse musical backgrounds, another successful artist of The Iron Maidens is Israeli-American guitarist Nili Brosh. Associated with various artists including Paul Gilbert, Tony MacAlpine, and Cirque du Soleil, Brosh's solo career continues to develop since rising to fame on YouTube in 2007 with her performance of a Guthrie Govan solo. As a Berklee College of Music graduate, Brosh has since released three studio albums and is now an Ibanez signature artist. 
Top songs include: Spring Tune and A Matter of Perception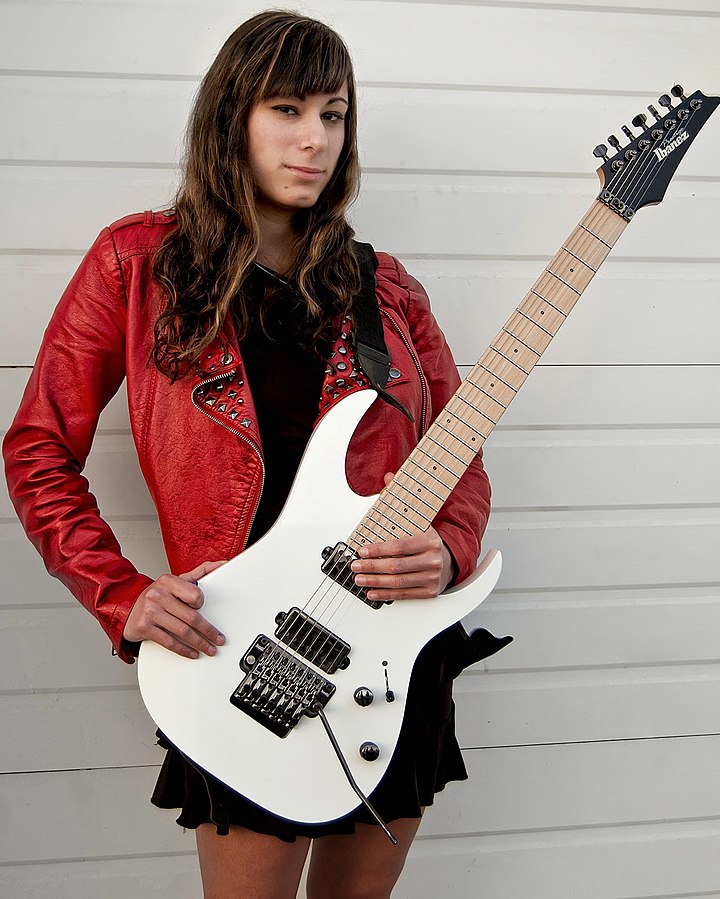 10. Nita Strauss    
Another talented former member of The Iron Maidens, Strauss left the group in 2014, beginning her career with Alice Cooper, who she continues to tour with today. After rising to fame as a live performer at World Wrestling Entertainment (WWE) events, Strauss' successful solo career is often attributed to her 2018 debut album, Controlled Chaos. As the first female Ibanez guitars signature artist, Strauss recently became the first female rock solo artist to hit number one on Billboard's Mainstream Rock Airplay chart in 32 years, and is the author of Guitar World's "Like A Hurricane" column.
Top songs include: Alegria, Mariana Trench, Our Most Desperate Hour, and Pandemonium 2.0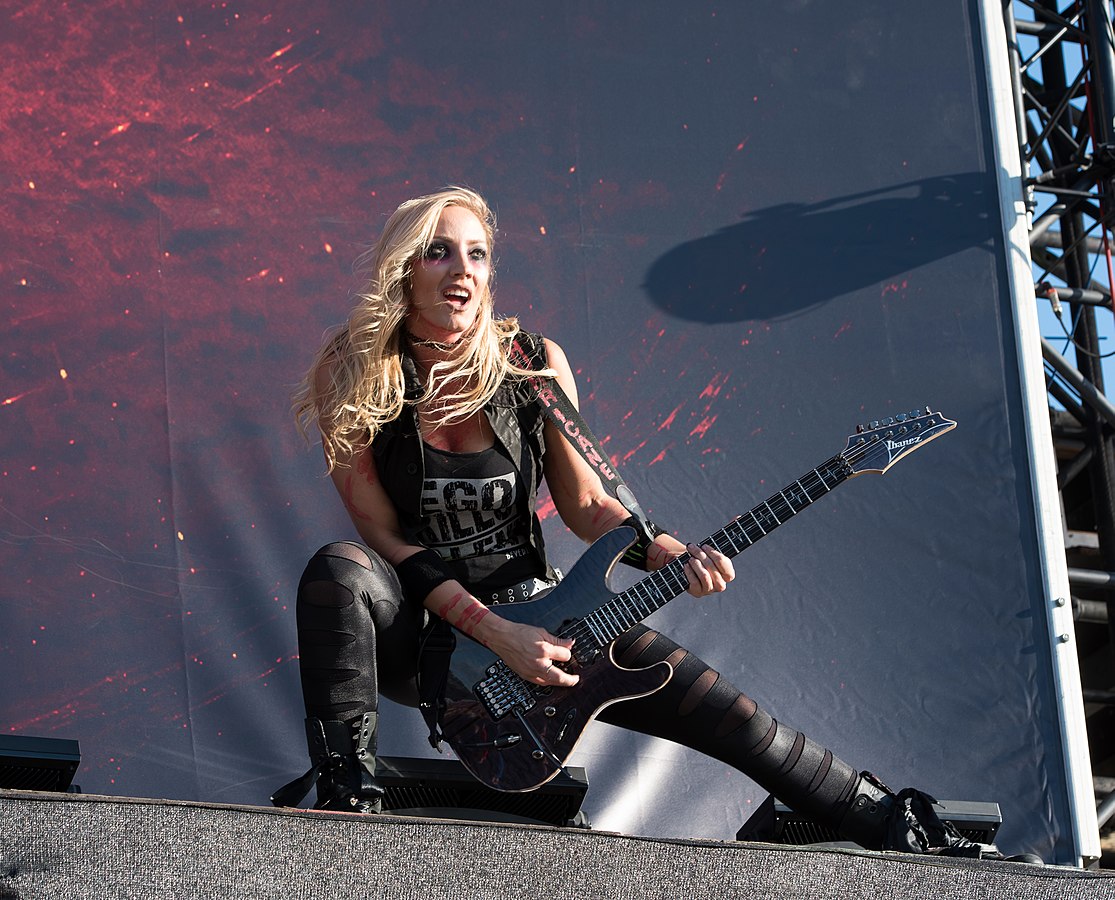 For more information, listen to episode two, "Anything You Can Do, She Can Do Better", of 12 Notes, a music podcast done with Hinsdale South's Stinger Studios: Recording & Broadcasting club. Other episodes have honored Black History Month, with featured artists like Aretha Franklin, H.E.R., Missy Elliot, and Jimi Hendrix, and touched on the ongoing conflict in Ukraine.