Swinging Into the Silver Screen
A Rundown on "Spider-Man: No Way Home" and the Multiverse
January 28, 2022
CAUTION: SPOILERS AHEAD!
Schoolhouse Rock! wasn't lying when they said "three is a magic number." It's the defining symbol behind color theory, cultural beliefs, and time itself, somehow interconnecting life in an infinite amount of ways. So what happens when three Spider-Men pair up in one universe? An action-packed movie is created, telling a tale of sacrifice, responsibility, and growth. Recently, Marvel fans rushed into previously deserted theaters, thrilled to once again see their Friendly Neighborhood Spider-Man as well as two familiar faces in Spider-Man: No Way Home. The third movie in the popular Marvel franchise "swung" to the big screens on December 17th, 2021, reaching a well-deserved $1.625B at the international box office by its fifth weekend.
While the movie doesn't stray far from its iconic MCU plot when taken into consideration its dramatic fighting scenes (such as the final battle on the Statue of Liberty), it somewhat skims the edge of being a romantic comedy. The chemistry the three Spider-Men share is almost tangible and ultimately the driving force behind this feeling. Throughout the movie, Tom Holland's portrayal of Peter Parker captures the feeling of living two complex, separate lives—something most people will never fully understand. Given that Tom Holland, Andrew Garfield, and Tobey Maguire's characters mirror each other and struggle with similar abstract concepts, they are able to connect in a deeper way, setting up scenes for light-hearted jokes about back pain but also more serious topics like losing loved ones. In this way, Spider-Man: No Way Home appeals to a modern-day audience in a way so strikingly different from Marvel's previous projects.
Through these interactions, we are also reminded that Holland's Parker is just a kid with dreams to go to M.I.T with his friends. As he is overcome with the fate of the world and a distinct feeling of boiling revenge, we witness a shift in his mentality. In the past two Spider-Man films, he's struggled to find a balance between being a hero and a teenager, which has posed a threat for his friends and family. 
Through sacrificing and losing everything, Parker finally accepts that he can't live the best of both worlds. In order to protect the people he loved, he had to lose them, something many of us would be hesitant to leave behind. If we do happen to see him again in the future, he won't be the happy-go-lucky teenager we've grown to love.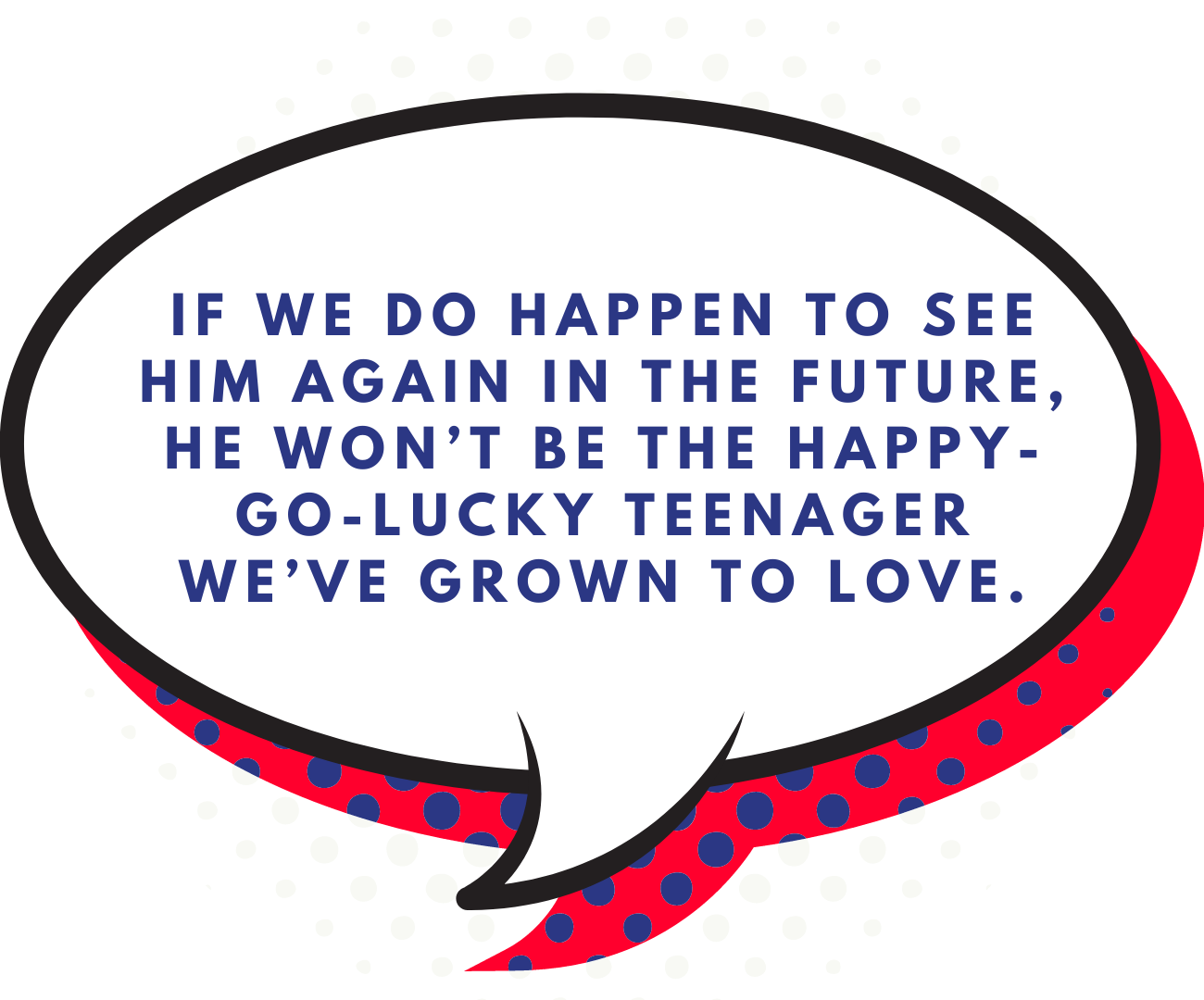 On the road to discovering his true identity and what it means to be Spider-Man, Parker also challenges the notion of what a hero really is. Over the years, Marvel has built up this stereotype that a hero's role is to protect the city and eliminate the threat of villains. Parker, meanwhile, paves his own path by betraying his partner Dr. Strange to help the very people he's expected to despise. His actions are a sentimental tribute to his Aunt May and her life's work and although he is the youngest Avenger, he makes the boldest and most mature decision by empathizing with everyone and looking for the best possible solution even if it entails risks. I think we can all learn from him. At the end of the movie, we see a glimpse of him discarding his current high-tech suit in exchange for a homemade one, a perfect symbol for how the real hero is the person behind the mask.
Okay, but let's address the elephant in the room that made this all possible. The multiverse is a fairly new concept that we've seen in previous projects like What If? and is bound to have a huge role in upcoming movies like Doctor Strange in the Multiverse of Madness and Guardians of the Galaxy Volume 3. However, it's arguable as to whether or not this idea will be a breakthrough or inevitably a disaster. In recent productions, the multiverse has allowed for the introduction of intriguing and powerful characters like Sylvie in Loki as well as revisiting classic heroes and villains like Doc Oc and Green Goblin. 
The multiverse has also created the potential for numerous possibilities and remarkable scenes that bend the limits of reality, like Strange's mirror dimension and the splintering of multiverse barriers. On the flip side, the emotional impact of fan-favorite deaths and tragedies is subdued with the possibility of them returning, making some scenes feel almost meaningless. I wouldn't be surprised if somehow they found a way to bring Natasha Romanoff or Tony Stark back, but am I complaining?
Marvel has never failed to capture their audience and with a production like this underneath their belt, who knows what they'll surprise us with next! All I know for certain is there'll be more than three people lining up to see Doctor Strange in the Multiverse of Madness on May 6, 2022.