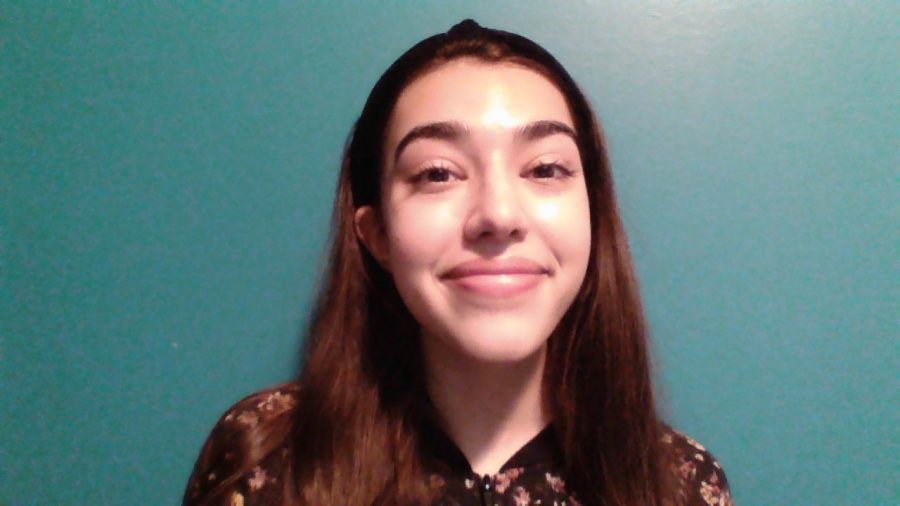 Hi, everyone! I'm Zaynab, a junior at Hinsdale South and
Stinger's
News and Science editor. When I'm not writing articles for
Stinger
, I'm probably watching
The Office
.
Here's a little bit about me:
Besides
Stinger
, I'm also involved in Science Olympiad, Mock Trial, Model UN, and Key Club.
I love to travel! I've been to Iceland, England, Hungary, Italy, Austria, Germany, Pakistan, Canada, the Czech Republic (for three minutes), and Switzerland (for seven minutes).
When I was in eighth grade, my house got flooded, and I had to live in a hotel for two weeks. It was...an experience.
Zaynab Rehman, News Editor
Jan 06, 2021

Georgia Swings Blue

(Story)

Jan 05, 2021

Why Georgia is On Our Minds

(Story)

Jan 01, 2021

A Holiday Release to Warm Your Soul

(Story)

Dec 20, 2020

Which Combination of South Staff Members Are You?

(Story)

Dec 18, 2020

Fast Facts: Among Us Edition

(Story)

Dec 08, 2020

Hinsdale South Hosts "Joey's Afterglow" Toy Drive

(Story)

Dec 02, 2020

8th Grade Buzz-By Swag Event

(Story)

Nov 28, 2020

The Top Ten Websites to Get You Through Quarantine

(Story)

Nov 18, 2020

The One Click Charity

(Story/Media)

Nov 16, 2020
Oct 01, 2020

Celebrating National Hispanic Heritage Month

(Story)

Aug 31, 2020

Rest in Power, Chadwick Boseman

(Story)

Aug 11, 2020

Mask On, Mask Off

(Story)