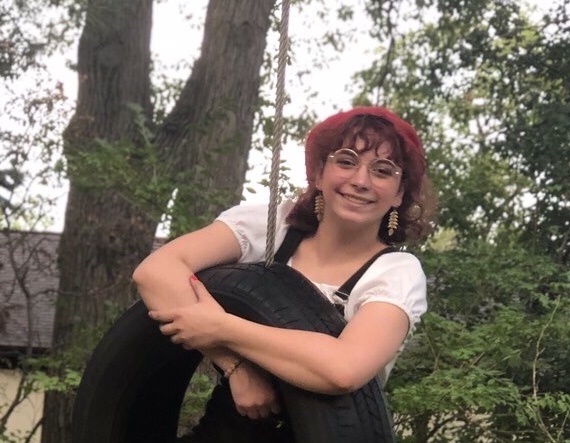 Hello, I'm Gabrielle Cloutier! I'm a junior here at Hinsdale South, and this is my first-ever time on the staff of a school newspaper. I love writing, arts, and culture, and Stinger seemed like a great opportunity to combine what I love doing with current events to help keep people involved in the community. Stinger is a super welcoming place, and I love being able to bring ideas I think are important to light and help spread information to the general public.
Three facts about me!
 -
I'm a huge fan of bees--I hope to own apiaries someday and produce my own honey!
 -
I occasionally do freelance work as an illustrator and plan to continue it as my career after college.
 -
I love everything about the outdoors--gardening, animals, nature, and yes, even the bugs! Nothing makes me calmer than going on a hike or tending plants.
Gabbie Cloutier, Artist
Sep 29, 2020

Do GMOs Have to Go?

(Story)

Aug 16, 2020