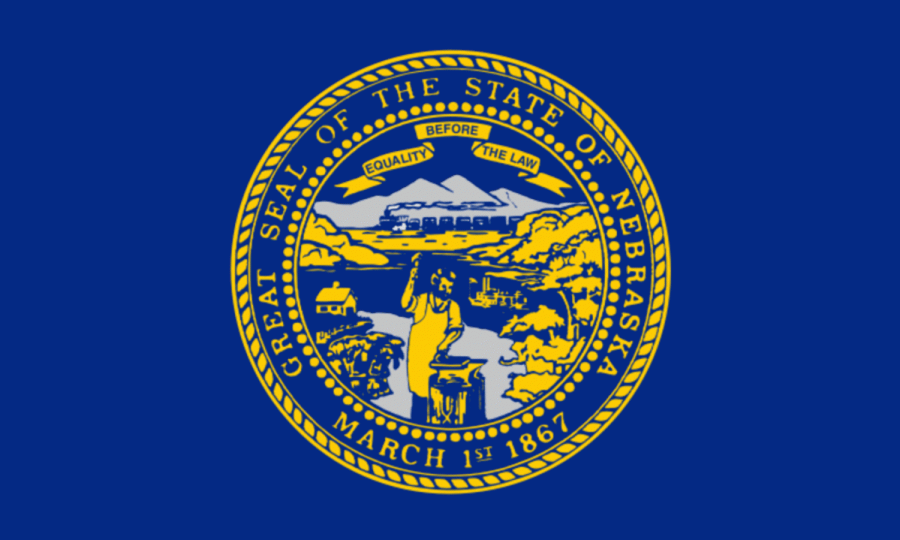 On November 4th, the day of the 2020 presidential election, Nebraska officially repealed the loophole for slavery and involuntary servitude. The vote called for the elimination of the amendment that ruled slavery as a form of criminal punishment.
In the original New York Times paper published in 1860, the paper reveals the true purpose of the bill: to force freed slaves back into slavery if they violate the law. The court papers show how the bill was specifically created to target and disproportionately affect people of color (African Americans, Native Americans, and Asians) and how the bill still continued to favor slavery as a punishment for convicts of color over white convicts throughout the history of the state. The bill was used to diminish their voice and their role in society. The Omaha-World Herald reported, "Black people were rounded up, though they hadn't committed crimes, so that powers-that-be could force them into involuntary servitude, a practice known as 'contract leasing.'" 
In addition, emancipated slaves were unknowingly coerced into breaking the law, a practice known as entrapment, but those concerns were disregarded due to the xenophobic environment in which the law was created. When Abraham Lincoln signed the Emancipation Proclamation in 1863, the bill was excluded from the proclamation due to it being a criminal punishment. Thus, instead of the bill being used to trap freed slaves back into slavery as a punishment, the bill began being used as a way to force people of color who have violated the law into (as the direct bill states) slavery. 
The constitution of Nebraska was one of 12 state constitutions that banned slavery and involuntary servitude but reinstated it in the setting of criminal punishment. Nine other state constitutions permitted involuntary servitude, but not slavery, as a criminal punishment. The direct quote from the ballot stated that "A vote FOR this constitutional amendment would eliminate a provision in the Nebraska Constitution that states that slavery or involuntary servitude may be used as a punishment for conviction of a crime. A vote AGAINST this constitutional amendment would leave the language regarding slavery or involuntary servitude unchanged in the Nebraska Constitution." On the 4th, it was official, the bill will be repealed. 68.2% of voters voted to remove the slavery punishment originally used to force freed slaves back into slavery, but 31.8% of voters had voiced their opinion of continuing to utilize the punishment of slavery. 
Though the bill will be repealed, activists called out Nebraska's state government for having preserved the bill for such a prolonged period of time. As Nebraska isn't the only state with the bill, it raised concerns over similar laws in America that were created for the sole purpose of entrapping or unjustly convicting people of color and forcing them into slavery. Nebraska state senator Justin Wayne, who happens to be biracial, expressed his distress about the results of the vote by stating, "That's a scary message when we start talking about business and economic development and tourism. Do we want to go to a county or a part of a state where they feel like slavery should be an option for the state to impose?"